Facebook, Inc.'s Instagram Hits Huge Milestone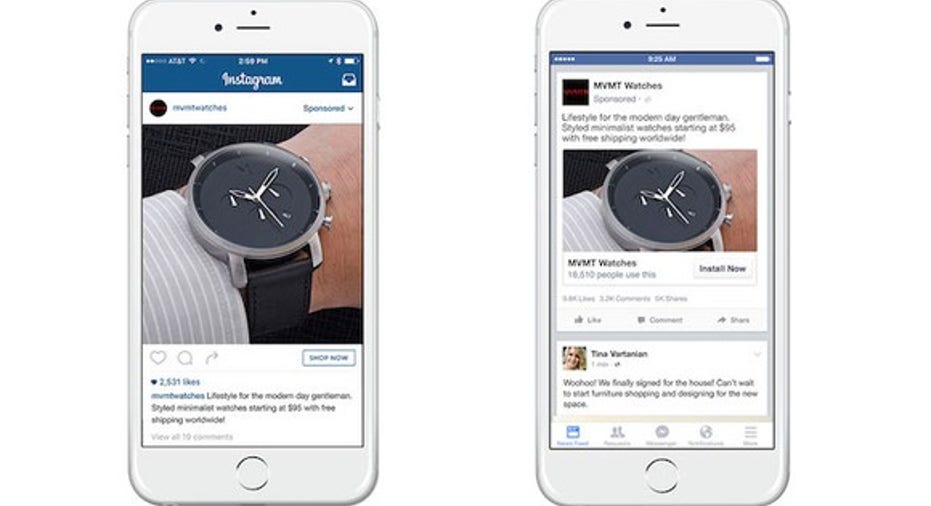 Instagram continues to prove its worth to shareholders of parent company Facebook . Today, the photo-sharing app announced it reached an important milestone: Its user base has grown to 500 million monthly active users.
Image source: Instagram.
"Today, we're excited to announce our community has grown to more than 500 million Instagrammers -- more than 300 million of whom use Instagram every single day," Instagram said in blog post on Tuesday. "Our community also continues to become even more global, with more than 80 percent living outside of the United States."
Some context
This really is an impressive milestone for the social network. For some perspective, consider these tidbits:
In 2012, Instagram had only 30 million monthly active users.
In 2014, Instagram's 200 million strong monthly active user base was still smaller than Twitter , which had around 250 million monthly active users at the time.
Instagram has added an impressive 200 million monthly active users since December 2014, or less than two years ago.
It was just September 2015, or less than a year ago, when Instagram hit 400 million monthly active users.
Today, Instagram is significantly larger than Twitter, which currently has 310 million monthly active users.
While Instagram's user base is significant, it's still behind other Facebook networks. Facebook itself has 1.59 billion monthly active users. And Facebook's WhatsApp and Messenger have about 1 billion and 800 million monthly active users, respectively.
Instagram stats. Image source: Instagram.
In addition to providing an update on monthly active users, Instagram also said it now has 300 million daily active users. Normally, Instagram doesn't provide this figure. So, its inclusion gives investors some new, useful insight into the network's engagement levels. Dividing Instagram's monthly active users by its daily active users, the social network's engagement rate is 60%. Impressively, this isn't far behind Facebook's engagement rate of 65%.
Instagram was a steal
With the benefit of hindsight, it's easy to say Facebook's Instagram acquisition made sense. But this wasn't the sentiment in the media when the social network acquired the photo-sharing app in 2012 for $1 billion. With just 30 million monthly active users at the time and no revenue, the price tag was mostly criticized in the media as too expensive.
Today, however, the price tag is justified not only by the network's massive base of engaged users, but also by the app's improving monetization.
Facebook management says Facebook and Instagram drive the biggest business results for its advertising partners, "helping move products off shelves online and off. As a result, we're growing spend from our current clients and attracting new marketers to our platform," Facebook COO Sheryl Sandberg said during the company's most recent earnings call. Sandberg also says Facebook and Instagram are the world's two most important mobile advertising platforms.
Instagram and Facebook. Image source: Facebook.
Facebook reiterated during its most recent earnings call that it doesn't break out revenue for Instagram publicly, but management admitted it is "pleased with the growth on Instagram" and that it has "certainly made a contribution this quarter."
Considering Facebook's trailing-12-month revenue and net income is $19.8 billion and $4.7 billion, respectively, even if Instagram represented a very small portion of this top and bottom line, the photo-sharing app would have already proved Instagram's $1 billion purchase price to be a steal.
Overall, it's great to see Instagram's user base continuing to grow and to see its engagement at such an impressive level. Users are the foundation of a social network, highlighting the trends of attention on a platform -- something advertising partners obviously watch closely.
Twitter's underperformance recently shows the flip side of what can happen when this key metric suffers earlier than expected. Ultimately, the network's sustainability can come into question. As investors ponder whether the social network's slowing user growth is permanent or not, Twitter stock has plummeted below its IPO price, down 55% during the past 12 months.
Unlike Twitter, Instagram still looks like it's in its prime when it comes to the trajectory of its user base.
The article Facebook, Inc.'s Instagram Hits Huge Milestone originally appeared on Fool.com.
Daniel Sparks has no position in any stocks mentioned. The Motley Fool owns shares of and recommends Facebook and Twitter. Try any of our Foolish newsletter services free for 30 days. We Fools may not all hold the same opinions, but we all believe that considering a diverse range of insights makes us better investors. The Motley Fool has a disclosure policy.
Copyright 1995 - 2016 The Motley Fool, LLC. All rights reserved. The Motley Fool has a disclosure policy.