Facebook, Inc.'s Instagram Hits 1 Million Active Advertisers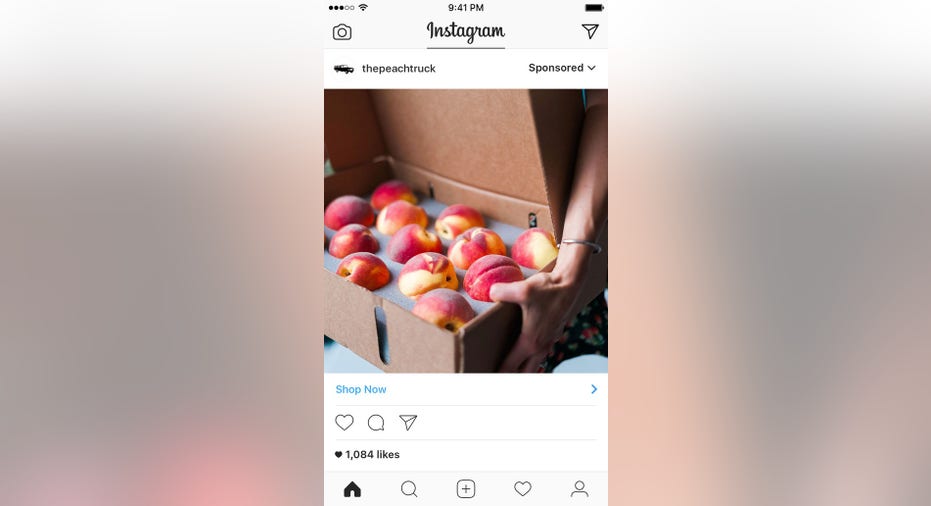 Facebook's (NASDAQ: FB) photo- and video-sharing app, Instagram, announced Wednesday morning it has now garnered an impressive one million active advertisers on the platform. Up from just 200,000 this time last year, the milestone highlights the app's incredible growth.
With over 600 million monthly active users and one million active advertisers, Instagram is transforming into a key driver for Facebook's overall results.
Image source: Getty Images.
From 200,000 to 1 million
Facebook's big jump in active advertisers follows the social network's push on Instagram for businesses to launch a dedicated business profile, or the equivalent of Facebook's business pages. Instagram business profiles give businesses an easy way to be recognized by followers by providing contact information and centralizing company posts. In addition, business profiles make it easier than ever for businesses to quickly view insights about followers and posts, and easier to launch new marketing campaigns. Announced about eight months ago, Instagram's business profiles grew to 1.5 million by Facebook's Nov. 2 third-quarter earnings call and to five million by the company's Feb. 1 fourth-quarter earnings call. Facebook said Wednesday it has eight million businesses using business profiles.
As businesses quickly launch their business profiles on the platform, Instagram says over 120 million users "visited a website, got directions, called, emailed or direct messaged to learn about a business" in the last month. Further, Instagram notes that 80% of users now follow a business, making it a great place for marketing.
"People come to Instagram to follow their passions, from travel and fashion to food, entertainment and everything in between. And those passions extend to brands," Instagram explained.
Image source: Instagram.
Driving results
The sudden growth in Instagram's active advertiser base shows how the photo- and video-sharing app is growing in importance to Facebook. While Facebook doesn't separate Instagram's financials from Facebook's, it's safe to say Instagram is now a meaningful business in its own right. After all, Instagram's one million active advertiser base is 25% of the four million active advertisers management said it had on its core Facebook social network in February.
Management wants to focus on deepening the relationship between people and businesses on Instagram. "This year we plan to do more to help people meaningfully connect with businesses they care about on Instagram," Instagram said in its blog post on Wednesday. "We're starting with more insights on stories, posts saved, and multi-post images...." Further, Instagram says it will "continue evolving Instagram business profiles," building on the strong momentum its focus on business profiles has delivered so far.
In 2017, investors will look to Facebook's Instagram as a key catalyst for growth. Facebook has warned investors that in the second half of 2017 ad load growth will slow on Facebook, but will continue on Instagram. However, investors should keep in mind that since ad load growth on Instagram will occur on a much smaller base than Facebook's ad load, it won't be enough to mitigate the company's overall slowdown in ad load.
Instagram's sharp growth in active advertisers is a testament not only to the platform's attractiveness to marketers, but also to Facebook's prowess in expertly building its younger social platforms into meaningful businesses.
10 stocks we like better than FacebookWhen investing geniuses David and Tom Gardner have a stock tip, it can pay to listen. After all, the newsletter they have run for over a decade, Motley Fool Stock Advisor, has tripled the market.*
David and Tom just revealed what they believe are the 10 best stocks for investors to buy right now... and Facebook wasn't one of them! That's right -- they think these 10 stocks are even better buys.
Click here to learn about these picks!
*Stock Advisor returns as of February 6, 2017
Daniel Sparks owns shares of Facebook. The Motley Fool owns shares of and recommends Facebook. The Motley Fool has a disclosure policy.