Facebook Inc. Investors Will Finally Get a Clear Picture of Ad Prices This Quarter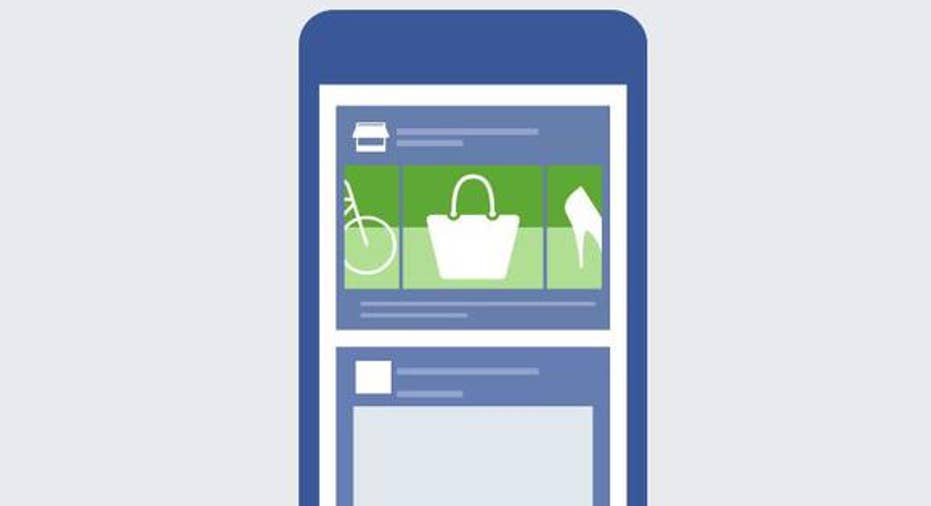 Source: Facebook.
In each of the past five quarters, Facebook has seen phenomenal year-over-year increases in average ad prices. Starting in the third quarter of 2014, year-over-year price-per-ad increases were 274%, 335%, 285%, 220%, and 61% for the past five quarters. Those increases benefited from a change during the third quarter of 2014 to Facebook's right-hand-column ads, which caused total ad impressions to decline.
Starting this quarter, Facebook should see total ad impressions increase for the first time since 2013. Before the change to the right-hand column ads, Facebook saw a decline in ad impressions as users shifted use to mobile devices. But with the mobile shift slowing and the non-right-hand-column comparables in the past, Facebook investors will finally get a clear picture of Facebook's ad price growth this quarter.
Are ad prices increasing?Facebook has done a lot in the recent past to increase the value of its advertisements. Most notably, it's pushing more videos into users' News Feeds, encouraging businesses to use video ads. Video ads are assumed to provide more value than typical banner ads. Facebook says that 1.5 million businesses have posted videos on its platform (although only some of them are ads).
Facebook also recently introduced a target rating points system to make buying video ads on Facebook a similar experience to buying ads for television. It also introduced third-party analytics to appease bigger advertisers that prefer not to rely on Facebook for audience data. Finally, it agreed to allow advertisers to only pay for video ads after a user has watched it for at least 10 seconds. All of these moves increase the value of video ads on Facebook.
But video ads aren't a sure home run. Twitter , for example, introduced autoplay video ads just like Facebook's earlier this year, and it experienced a decline in average cost per engagement. Autoplay videos may not provide the returns marketers are looking for if they're priced too high.
Facebook has also introduced new ad products such as carousel ads, which feature multiple images or videos per ad. There are also dynamic product ads, which retarget products to shoppers who may have previously browsed for them somewhere else on the Web. Facebook will also monitor a retailer's inventory to show all the options available for a product.
Facebook also introduced a new measurement tool called Conversion Lift, which helps brands see how ad campaigns perform. The tool also lets brands split-test multiple campaigns at once by dividing up Facebook's audience and testing ad campaigns on all of them. This method allows brands to quickly optimize their campaigns, which increases the value of an ad impression. Twitter released a similar tool that allows testing of a single campaign versus a control.
What can investors expect?Early indications are good that Facebook will be able to continue growing ad prices despite the much more reasonable comps. This is especially encouraging as the vast majority of Facebook's user growth (and thus ad impression growth) is coming from developing markets.
During the third quarter, average ad prices increased 5% sequentially, as ad impressions increased 7%. The third quarter is typically stronger than the second quarter, however, so it's not a perfect comparison.
Overall, it's very likely that Facebook will post an increase in average ad prices this quarter, but it won't be anywhere close to the triple-digit growth rates it experienced in the past. The new, more valuable ad formats will only be popular in more developed regions such as the U.S., Canada, and Western Europe, where Facebook's ad prices are already relatively high. A significant portion of Facebook's ad revenue growth will come from increasing total impressions through user growth and higher engagement rates.
As Internet infrastructure improves throughout the world, Facebook's more valuable ads will extend to more markets, leading to sustained average ad price increases for the foreseeable future.
The article Facebook Inc. Investors Will Finally Get a Clear Picture of Ad Prices This Quarter originally appeared on Fool.com.
Adam Levy has no position in any stocks mentioned. The Motley Fool owns shares of and recommends Facebook and Twitter. Try any of our Foolish newsletter services free for 30 days. We Fools may not all hold the same opinions, but we all believe that considering a diverse range of insights makes us better investors. The Motley Fool has a disclosure policy.
Copyright 1995 - 2015 The Motley Fool, LLC. All rights reserved. The Motley Fool has a disclosure policy.