Facebook adds Champions League games in live sports push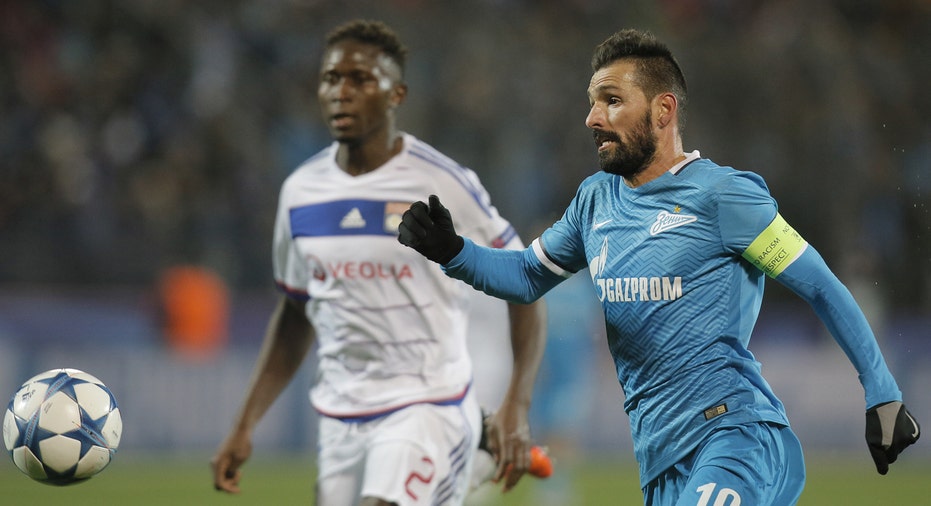 Facebook will livestream several games from the European "Champions League" soccer tournament this fall as part of an agreement with television rights holder Fox Sports, in the social media company's latest effort to ramp up its live programming offerings.
Starting in September, Facebook will air two games per day during the Champions League's opening group stage, four matches from the round of 16 and four quarterfinals matches. The slate of contests will include both simulcasts of Fox Sports' television coverage and some games that are exclusive to Facebook and Fox Sports' streaming app.
"The UEFA Champions League is one of the biggest football tournaments in the world, so we're thrilled to partner with FOX Sports to deliver live matches to fans on Facebook in the U.S. next season," said Dan Reed, Facebook's head of global sports partnerships. "This collaboration unlocks new distribution for FOX, giving the network a national platform for matches that won't always be televised. And with different matches broadcast in English and Spanish on Facebook, our community of fans will have plenty of action to cheer on and chat about once the group stage kicks off in September."
A Facebook representative declined to comment on how much the social media company paid for the streaming rights and whether it would sell advertisements to air during its game streams.
The Fox Sports partnership is the latest instance of Facebook's increased emphasis on live programming, particularly of sporting events, as a way to drive user growth and engagement.
In March, Facebook reached an agreement with Major League Soccer and Univision to stream more than 20 MLS games this year, as well as exclusive analysis on the MLS Facebook page. Facebook also announced in May that it would livestream one Major League Baseball game every Friday.
Facebook isn't the only company pursuing live sports programming. Amazon paid a reported $50 million for the right to stream 10 NFL "Thursday Night Football" games this fall. The e-commerce giant is reportedly charging more than $2 million for a limited amount of advertising packages during the games.
Twitter has streaming rights for the Women's National Basketball Association and previously held rights to "Thursday Night Football" before losing out to Amazon.