F1 teams say new owners need time to develop strategy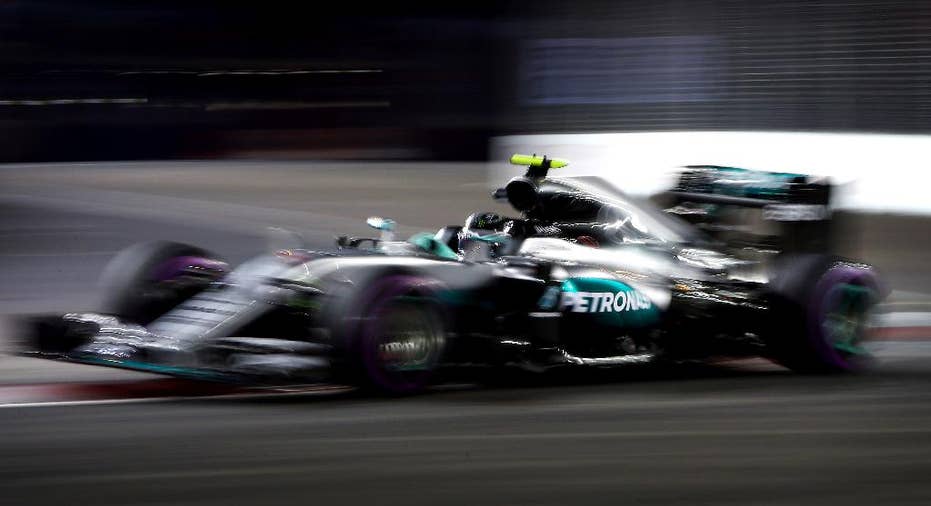 Formula One teams have welcomed the commercial takeover of the sport by American company Liberty Media and the prospects of improving the product on and off the track, while cautioning that such changes won't come any time soon.
This weekend's Singapore Grand Prix is the first since Liberty struck an agreement for an $8 billion staged takeover of the sport, with controlling shareholder CVC Capital selling out and minority shareholders to follow.
The new Liberty-installed chairman of Formula One is Chase Carey, an American who formerly ran 21st Century Fox. Accompanied by long-term F1 commercial chief Bernie Ecclestone — who will stay on for the short term under the new owners — Carey visited the race paddock at Marina Bay on the weekend and had an opportunity to meet team bosses.
Red Bull team principal Christian Horner welcomed a return to hands-on ownership and said Liberty's media expertise should boost F1's presence in new media, an area where it is viewed as being slow to capitalize.
"Rather than having a venture capitalist or a financial institution buying into the sport, it's far better that a company like Liberty has bought in and hopefully that will address some of the areas we have been weak in previously," Horner said. "Hopefully for the US market it could be a great thing and some of the other platforms like the digital and social platforms could also be very interesting."
Liberty does have the capacity to make some changes in the near term — such as to the season calendar, promotion and media coverage — but the fundamental changes to the sport that many are urging will need more patient negotiation. Changes to the program of race weekends, rules governing car design and fairer distribution of revenue to teams are governed by the secretive Concorde Agreement — between the owners, the teams and the FIA, the sport's governing body. The latest iteration of that agreement runs through the end of 2020 so big changes to the sport are some way off.
"It's not so much what's going to happen in 2017 or 18, it's what does the future beyond 2020 hold in store," Horner said.
"It's great they've come to agreement with Bernie for him to be around for a few years to come, because that intervening period is going to be crucial. He (Carey) is going to have to get himself up to speed with the business and then decide what actions they want to take for the future."
Maurizio Arrivabene, the team principal of the sport's perennial power Ferrari, said Liberty clearly sees potential to grow the sport, given the amount of money invested, but also said it will take time for them to develop and enact a strategy.
"Normally what you do when you buy something, you are listening, learning, sharing and acting," Arrivabene said. "All these phases are going to happen, and they request good time to make sure that the sport is growing."
Cyril Abiteboul, team principal of Renault, hopes the new owners can forge agreement on a better balance between no-holds-barred technological development on the one hand, and close and entertaining racing on the other.
"A number of partners want to showcase technology, which sometimes goes against the interests of entertainment and the show," Abiteboul said. "So it will be interesting to see, with the arrival of a pure player on entertainment and show, how it can impact the product."
Guenther Steiner, operational chief of the U.S.-owned Haas team, believes the arrival of a U.S. company should not only boost the sport's presence in that key market, but might bring about some blue-sky thinking.
"There is big potential in the States, so we being an American team, we hope they bring that to fruition," Steiner said. "We are more than happy to help them to do anything they need to do in the United States.
"We are waiting for their plan because maybe they have got some ideas we haven't thought of. We are quite stubborn in this business, we just keep on asking for the same. Maybe they've got some great ideas as we can support them and help them along."