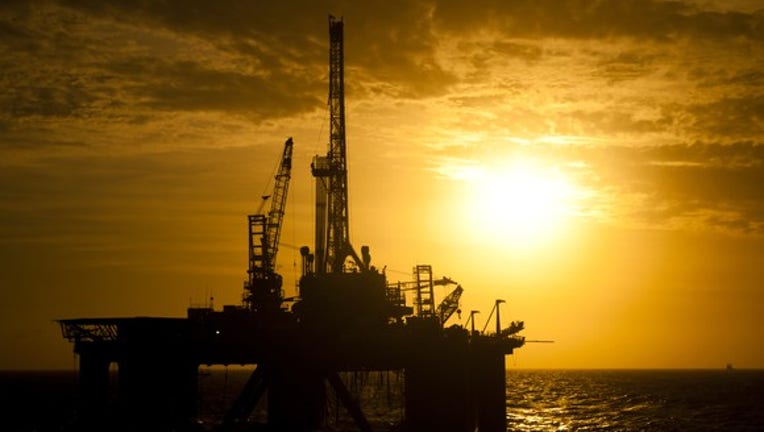 For the past several years, the name of the game in the oil and gas business has been cutting capital spending to stay within cash flows. That's not exactly easy when oil prices are in decline. Now that the oil-price ship seems to have found its course again, ExxonMobil's (NYSE: XOM) management is talking about some of the things it wants to accomplish, since it's generating enough cash to pay for it.
Here are some quotes from ExxonMobil's most recent conference call that show where the company is seeing a lot of promise, as well as how it plans to address some shareholder concerns.
Image source: Getty Images
Quick peek into the future
With ExxonMobil's analyst day coming up, Senior Vice President Jeff Woodbury didn't give a whole lot of detail on plans for 2017 and beyond, aside from this little tidbit:
That figure stands in comparison with the $19.3 billion the company spent in 2016. When pressed about the uptick in spending, particularly whether it was from raising costs from service companies, Woodbury explained that a large part of that spending is for higher activity and incremental gains, mostly in its upstream production.
Shale development continues to improve
ExxonMobil and the other integrated majors have been criticized for not embracing shale more and making it a bigger part of the portfolio. As Woodbury points out, though, that slower growth has more been focused on learning how to attack its holdings in the most economical way. As a result, the company is now leveraging that learning period into production gains:
Things like this can get lost in the fray of such a large company, but shale is becoming a stronger part of the business.
A powerful Permian player
Last month, ExxonMobil made a big splash by acquiring a large acreage position in the Permian Basin for $5 billion. The Permian has been a hot commodity because of the great well economics it produces. It's not that surprising, then, to hear Woodbury extol the virtues of this new asset and how much potential it has for the company in the coming years, as well as its potential for profit. I've highlighted a section that should really get investors excited:
LNG outlook is good -- if you're patient
Liquefied natural gas has been a pretty hot topic for investors as of late, and ExxonMobil just received approval for its Golden Pass LNG facility from the Federal Energy Regulatory Committee. While there is certainly a long-term opportunity for LNG, Woodbury explained that ExxonMobil isn't in a rush to develop this asset because there is going to be some short-term lumpiness in the LNG market:
Executive pay
Several of ExxonMobil's competitors have either come under scrutiny for executive pay or have recently changed their executive-pay contacts. When asked about this, Woodbury said why he thinks the system the company has in place is best suited for long term investors and why ExxonMobil will probably hang on to its current structure:
Anyone investing in this company for a decade or more has to be encouraged that executive pay with these companies is structured on such a long-term time horizon, as the incentives for managementare much more in line with the investment time horizon for its shareholders.
10 stocks we like better than ExxonMobil When investing geniuses David and Tom Gardner have a stock tip, it can pay to listen. After all, the newsletter they have run for over a decade, Motley Fool Stock Advisor, has tripled the market.*
David and Tom just revealed what they believe are the 10 best stocks for investors to buy right now... and ExxonMobil wasn't one of them! That's right -- they think these 10 stocks are even better buys.
Click here to learn about these picks!
*Stock Advisor returns as of January 4, 2017
Tyler Crowe owns shares of ExxonMobil. The Motley Fool owns shares of ExxonMobil. The Motley Fool has a disclosure policy.