ExxonMobil Posts Smallest Profit Since 1999 Merger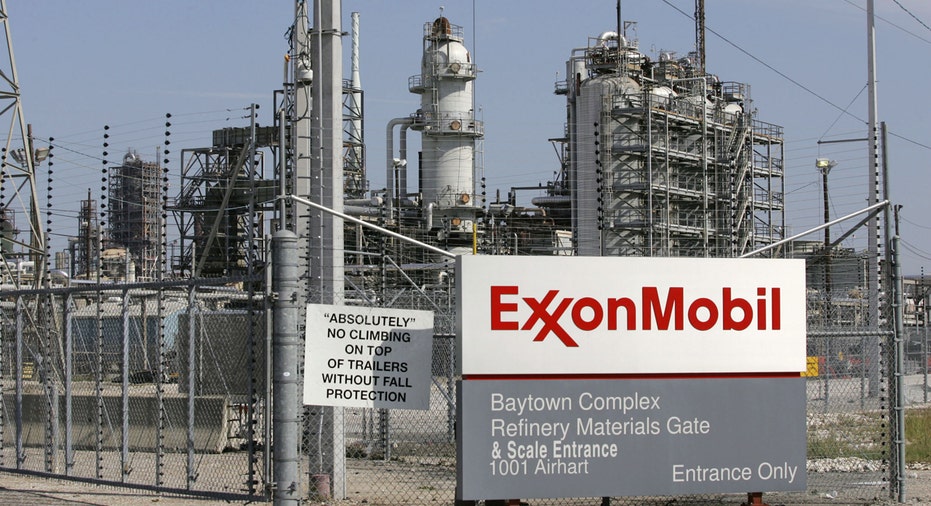 ExxonMobil, the largest U.S. oil company, reported its smallest quarterly profit since 1999, a 63% plunge from a year ago, as oil prices remain depressed.
Shares of Exxon, though, edged up 0.3% to $88.25 in premarket trading as the company's beat expectations.
The Irving, Texas, company reported a profit of $1.81 billion, or 43 cents a share, down from $4.94 billion, or $1.17 a share, a year earlier. Analysts polled by Thomson Reuters expected a per-share profit of 31 cents.
Revenue dropped 28% to $48.71 billion. Analysts had forecast revenue declining to $48.14 billion.
Profit in the exploration and production, or upstream, business swung to a $76 million loss. In the U.S., the upstream division widened its loss to $832 million from $52 million a year earlier.
Exxon also was hurt by declining profit in the downstream division, which had previously been a boon amid lower prices for oil and gas.
In the latest quarter, refining and marketing earnings, or downstream, plunged 46% to $906 million. Exxon said weaker margins decreased earnings by $860 million while volume and mix effects increased earnings by $10 million.
Exxon said it cut its capital spending by 33% from the prior year to $5.13 billion.
Exxon has moved to conserve cash as oil and gas prices languish at their lowest levels in more than a decade.
Oil companies around the world have been battered by a price crash that has left crude and natural gas stubbornly low. Producing countries such as Saudi Arabia and major international oil companies like Chevron have all continued to pump more fuel in the face of the crisis -- a standoff that shows no signs of abating.
Write to Anne Steele at Anne.Steele@wsj.com