Exxon Cashes Out Ex-CEO Tillerson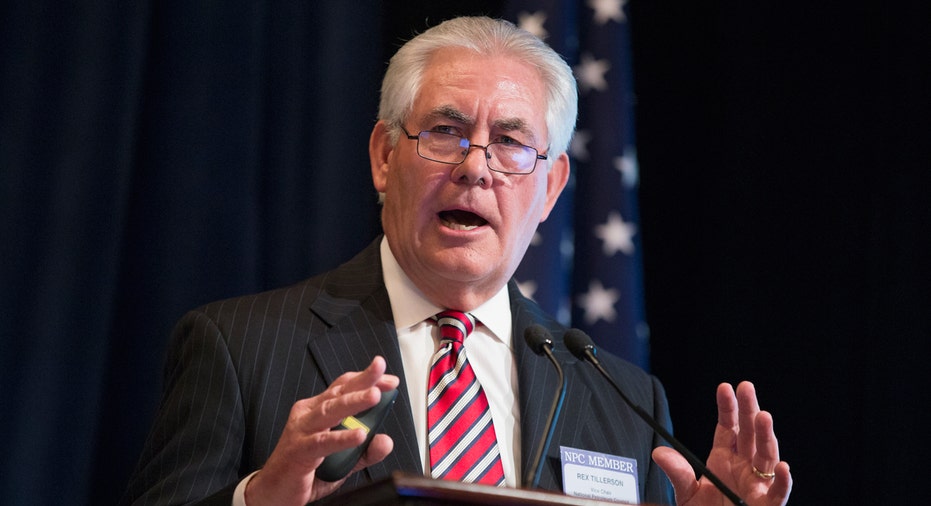 Exxon Mobil has awarded former Chief Executive Rex Tillerson a $180 million retirement package as the company moves to break financial ties with President-elect Donald Trump's nominee for secretary of state.
If Mr. Tillerson is confirmed, Exxon will transfer the equivalent value of two million unvested shares that he was set to receive at his previously expected retirement in March into a trust, according to the company.
The decision will allow Mr. Tillerson to sell off all his remaining shares in the company, a step he has committed to make if he is confirmed, according to Exxon. Currently, he holds more than 600,000 vested shares worth about $54 million. The deal amounts to about $7 million less than the compensation package that he would have received if he hadn't been tapped for the post.
Mr. Tillerson stepped down as Exxon CEO on Jan. 1. Before his nomination, he was set to receive more than $180 million in shares that would have vested over a decade. The company consulted with federal regulators before agreeing to terms.
By allowing Mr. Tillerson to fully divest himself of his company holdings, Exxon may alleviate concerns that he could personally benefit from State Department actions that help his former company. But the decision may open Exxon to criticism that it is giving Mr. Tillerson a windfall just as he is poised to take a post in which he could have influence over the company's business success.
Mr. Tillerson couldn't be immediately reached for comment. He is scheduled to appear before the U.S. Senate Foreign Relations Committee for two days of confirmation hearings beginning Jan. 11.
Liz Hoffman contributed to this article.
Write to Bradley Olson at Bradley.Olson@wsj.com and Damian Paletta at damian.paletta@wsj.com