Exxon Bets Big on American Oil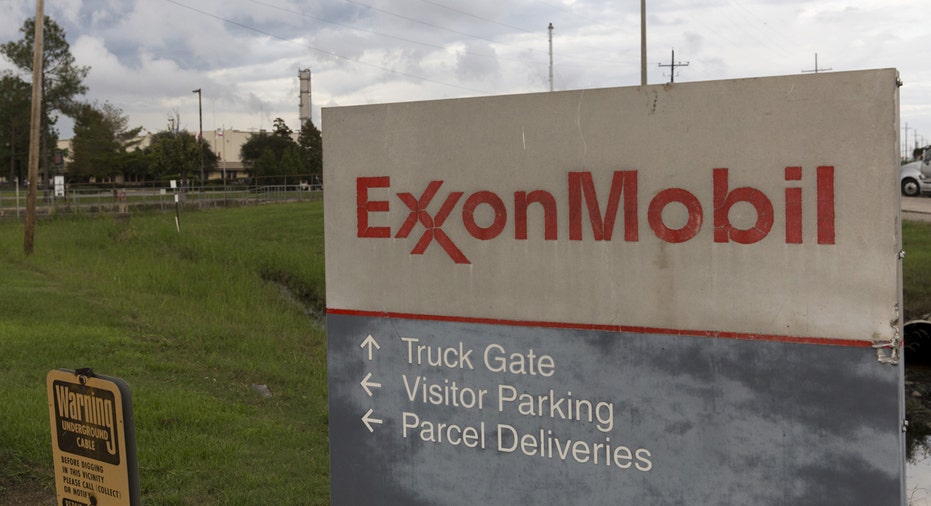 Exxon Mobil (NYSE:XOM) has joined a growing list of oil producers who are expanding in the Permian Basin of Texas, betting that America's shale boom is far from over.
The world's largest publicly traded oil company inked a deal with the Bass family of Fort Worth, Texas, to double its footprint in the Permian. Exxon will pay up to $6.6 billion, mostly in stock, for approximately 275,000 acres of land. Exxon said 250,000 of those acres are located in the Permian, the largest oil field in America.
The acquisition is Exxon's most expensive move since its 2010 buyout of XTO Energy, which made Exxon the nation's top natural-gas producer. The deal is also Exxon's first under new CEO Darren Woods, who replaced Rex Tillerson after he was tapped as President-elect Donald Trump's nominee for Secretary of State.
"The deal doubles [Exxon's] estimated resources in place in the Permian, and sets the stage, in our view, for years of drillable inventory," CFRA Research analyst Stewart Glickman wrote in a note to clients.
Billions of dollars have poured into the Permian in recent months. According to Morgan Stanley (NYSE:MS), companies have invested around $30 billion into 1.2 million net acres since mid-2016.
Just a day before Exxon's announcement, Noble Energy (NYSE:NBL) said it agreed to buy Clayton Williams Energy (NYSE:CWEI) for $2.7 billion in stock, touting the acquisition target's presence in the Permian. Other energy firms, including Diamondback Energy (NASDAQ:FANG) and EOG Resources (NYSE:EOG), have made deals with ties to the prominent oil field as the industry hopes to cash in on the hot Texas shale play at a time when oil prices are expected to rise.
Ticker
Security
Last
Change
Change %
XOM
EXXON MOBIL CORP.
86.90
+1.69
+1.98%
CVX
CHEVRON CORP.
144.77
+2.34
+1.64%
NBL
n.a.
n.a.
n.a.
n.a.
The Permian, which also stretches into southeastern New Mexico, managed to weather the storm brought on by a global oil glut and the sharp decline in prices. The downturn hit shale producers the hardest, given the higher costs associated with extracting oil using a combination of hydraulic fracturing and horizontal drilling.
But production costs in the Permian are on the low end. Exxon can expect positive returns as long as oil trades above $40 a barrel, whereas other shale plays have a breakeven price of as much as $60 a barrel. U.S. crude was trading near $51.50 a barrel on Wednesday morning.
Exxon believes 3.4 billion barrels of recoverable oil is sitting under its newly acquired land in the Permian. The Irving, Texas-based company will boost its Permian operation from 10 rigs to 25 rigs in order to develop the land.
The real estate deal will help Exxon deliver production growth, although one of its main rivals, Chevron (NYSE:CVX), has more exposure to the lucrative Permian, Morgan Stanley analysts wrote in a research note.
The U.S. Energy Information Administration is projecting a slight uptick in oil prices through 2018, saying strong demand and OPEC's deal to cut production will further reduce supplies. However, the EIA expects an overall increase in global crude output to counteract the impact of OPEC's cuts.
Analysts are keeping a close eye on U.S. drillers, who are ready to reopen the spigots amid stronger prices. The latest weekly report from Baker Hughes (NYSE:BHI) showed an increase of nine rigs in operation compared to a year ago, although the U.S. rig count was down by six rigs versus the prior week. In Canada, the tally surged a whopping 110 rigs in just one week.