Express Profit Tops Views; Earnings Forecast Solid for 2016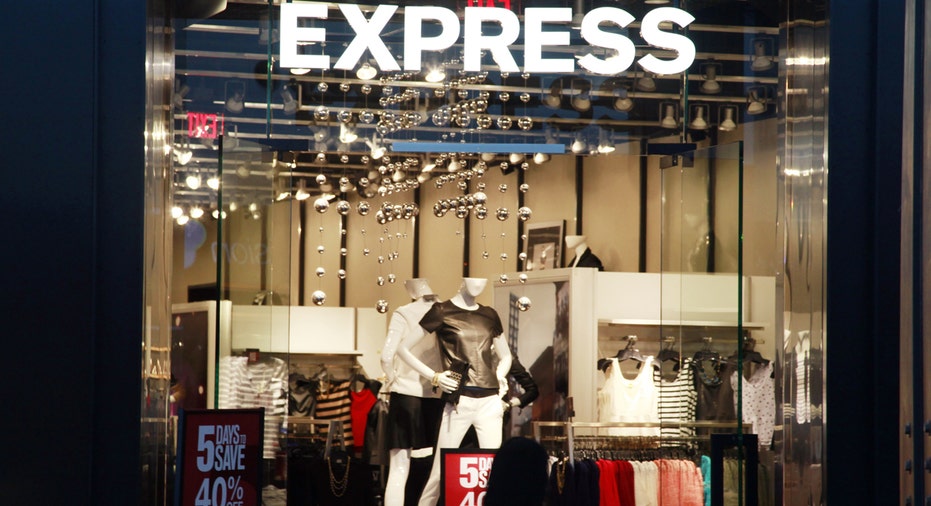 Express reported its fourth-quarter profit rose 34%, buoyed by a strong holiday shopping season, as the retailer issued a solid earnings forecast for the full year.
Mall-based chains such as Express have seen their business pressured amid dwindling foot traffic and margin-eating promotions. However, Express in recent quarters has scaled back on promotional activity and managed inventory levels, boosting results.
"We expect the positive momentum from last year to continue and, as indicated by our guidance, are optimistic about 2016," said Chief Executive David Kornberg. "We are continuing to approach promotions with restraint and managing inventory with discipline."
For the first quarter, the company said it anticipates low-single-digit growth in comparable sales--a measure that excludes recently closed or opened stores. Analysts had projected 2.6% growth, according to Consensus Metrix.
The company also sees adjusted earnings for the first quarter in a range of 25 cents to 28 cents. Analysts, on average, had anticipated 26 cents, according to Thomson Reuters. For the full year, the company expects adjusted earnings of $1.56 to $1.71, while analysts had projected $1.58.
For the quarter ended Jan. 30, the company logged 4% same-store sales growth, after having forecast a 3% increase.
Over all, the apparel chain posted a fourth-quarter profit of $56.1 million, or 67 cents a share, compared with $41.8 million, or 49 cents a share, a year earlier.
The company in January raised its per-share earnings forecast to a range of 63 cents to 65 cents, saying it was pleased with its holiday results.
Revenue rose 5% to $765.6 million. Analysts surveyed by Thomson Reuters had anticipated $769 million.
E-commerce sales rose 8% to $156.3 million during the quarter.
Shares, up 35% in the past 12 months, were unchanged premarket.
Write to Joshua Jamerson at joshua.jamerson@wsj.com