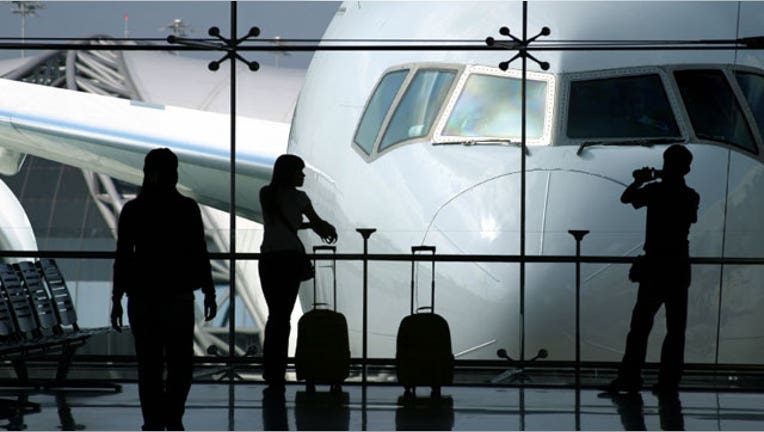 Shares of Expedia (NASDAQ:EXPE) careened 22% lower Friday morning as Wall Street frets about the online travel company's big earnings miss amid increased competition at home and sluggishness in Europe.
Expedia's gloomy results late Thursday sparked a number of price target and earnings cuts from analysts, who expressed concern about the fallout from three major players entering the brand marketing space: Priceline's (NASDAQ:PCLN) Booking.com, TripAdvisor (NASDAQ:EXPE) and Expedia's own trivago.
"While trivago is making up the shortfall, increasingly competitive environment and investment mode put pressure on margins," Jefferies analyst Brian Fitzgerald wrote in a note to clients.
Jefferies kept its "hold" rating on Expedia, but slashed its price target to $59 from $68 cut its 2013 and 2014 financial targets. The investment bank now sees non-GAAP EPS of $3.09 in 2013 on revenue of $4.69 billion, both of which are below consensus.
Lazard downgraded Expedia to "underperfom" from "buy," while J.P. Morgan Chase (NYSE:JPM) cut its price target to $55 from $65 and kept its "neutral" rating, according to Reuters.
"We knew we were facing Q2 headwinds and those which we expected, as well as some we didn't, materialized," Expedia CEO Dara Khosrowshahi said in a statement.
Expedia said its gross bookings jumped 13% year-over-year to $10.12 billion. While international bookings soared 23% to $4.27 billion, domestic bookings were up by a more muted 7% to $5.85 billion.
The travel company reported a non-GAAP profit of 64 cents a share last quarter, widely missing the  Street's view of 81 cents. Expedia's revenue of $1.21 billion also trailed forecasts for $1.26 billion.
Shares of Bellevue, Wash.-based Expedia tumbled 22.41% to $50.45 Friday morning, knocking them almost 18% in the red on the year. Priceline slid 2.71% to $887.79.