Expect More Volatility for Healthcare ETFs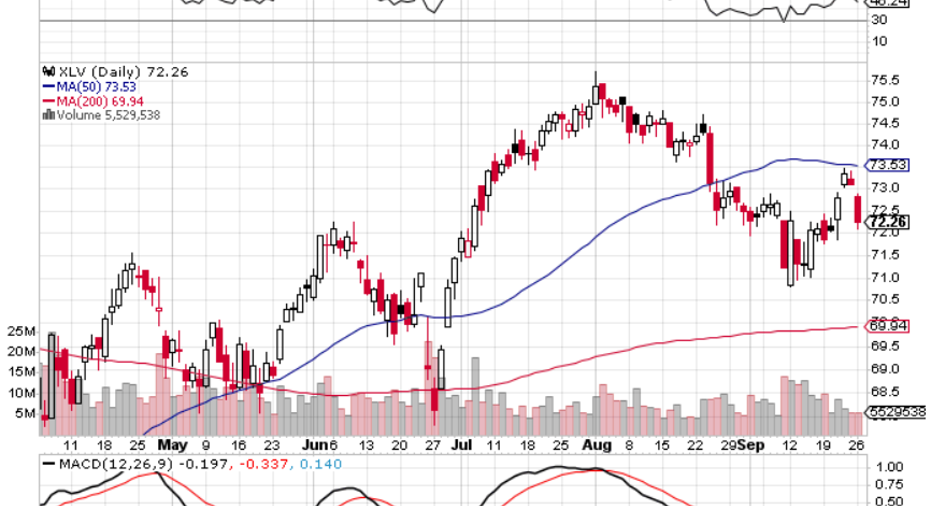 No sector has been plagued election year antics and volatility on par with healthcare, the third-largest sector weight in the S&P 500. Political posturing has been weighing on exchange traded funds such as the Vanguard Health Care ETF (NYSEArca: VHT) and the Health Care Select Sector SPDR (NYSEArca: XLV).
Last month, Democratic presidential nominee, Hillary Clinton, put the spotlight on Mylan (NasdaqGS: MYL) EpiPen prices, triggering a selloff in biotech exchange traded funds and reminding investors of political risks in an election season. Here comments were particularly painful for ETFs such as the iShares Nasdaq Biotechnology ETF (NasdaqGM: IBB) and the SPDR S&P Biotech ETF (NYSEArca: XBI).
This was the third time over the past year that Clinton's comments upended drug stocks. The presidential runner has repeatedly censured aggressive drug pricing. With most polls giving her a wide margin over Republican nominee Donald Trump, the markets are taking Clinton's words more seriously.
SEE MORE: Clinton Delivers Poison Pill To Biotech ETFs
Heading into October, a historically tricky month for stocks, some market observers seen more volatility ahead for healthcare stocks as Election Day nears.
"The market in autumn tends to see an uptick in volatility — and Goldman Sachs forecasts the health-care sector could see a particularly rocky upcoming month," reports CNBC.
For XLV and rival healthcare ETFs, the good news is that the U.S. economy moving into the late-cycle phase, overall growth may slow and signs of an economic slowdown could pop up. Consequently, investors may also turn to defensive sectors that are less economically sensitive, such as health care.
Both Democratic presidential front runner Hillary Clinton and GOP hopeful Donald Trump support the right for the government to negotiate Medicare drug costs. Additionally, Clinton has previously stated she would tackle "price gouging" from drugmakers if she is elected.
Related: Healthcare ETFs Ready to Rally
"But other catalysts could lend themselves to further turbulence for health care in particular, citing "key" health-care and biotech conferences, analyst meetings, earnings season and the presidential debates," according to CNBC.
The overall pharmaceutical industry has also taken a greater interest in so-called orphan drugs due to their strong protection, which helps support reliable pricing power, especially as the industry faces questions over high pricing over primary care products.
Health Care Select Sector SPDR
The opinions and forecasts expressed herein are solely those of Tom Lydon, and may not actually come to pass. Information on this site should not be used or construed as an offer to sell, a solicitation of an offer to buy, or a recommendation for any product.
This article was provided by our partners at ETFTrends.