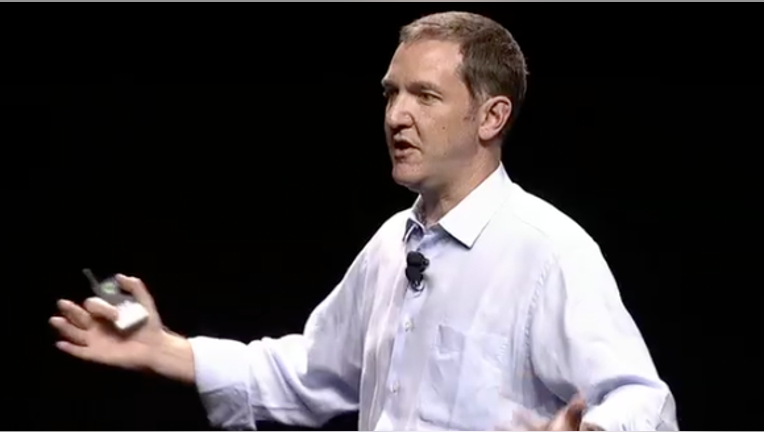 Source: Red Hat.
Red Hat reported a fine third quarter last week. Sales rose 15% year over year, adjusted earnings per share increased by 14%, and full-year guidance targets were lifted across the board. Analysts responded with mass price target upgrades (even some of the bears!), and Red Hat shares spiked to prices not seen in 15 years.
The results were all the sweeter because the open-source software vendor had to measure up against fantastic year-ago numbers. Following the third-quarter report in 2014, the stock jumped 14% higher as Red Hat beat analyst expectations with convincing margins. But in spite of this tough comparison, on top of another year's worth of difficult currency exchange effects, Red Hat still exceeded expectations again.
CEO Jim Whitehurst noted that business was strong across all geographic segments and all product categories, so there was no specific megadeal or superstar product driving the car. It was just a good, strong surge across all parts of the business.
There might just be something to this newfangled open-source business model after all, right?
Even Microsoft , which has been Red Hat's most obvious nemesis since time immemorial, now works together with the company. In the third quarter, Redmond added support for Red Hat Enterprise Linux to its Windows Azure platform, which means that every major cloud service now offers support the company's operating systems.
Red Hat CEO Jim Whitehurst. Photo: Red Hat.
As a Red Hat shareholder, I'm appreciating all of these good tidings. But when I jumped on the phone for a one-on-one call with Whitehurst, I was downright fascinated by a pretty obscure tidbit.
In a discussion of Red Hat's currency exchange impacts, I noted that the Americas didn't really see any currency effects to speak of. Did Canada counterbalance the weakness in Latin America, or was there something else going on?
First, some of the business south of the border is actually done directly in dollars, reducing the impact of weak currencies in Venezuela or Brazil. And breaking out the calculator, I found that it's a rather small market anyhow; Red Hat tends to get about 6-8% of its quarterly sales from the Americas excluding the United States. But that's not the whole story. Here's Whitehurst:
So if you were wondering why Red Hat bothers to break out the currency impact on its top-line sales, which reduced third-quarter sales by 5.4% this time, but then neglects to provide a bottom-line update -- there's your answer. Trickling down the income statement, the top-line damage (or windfall, in case of a weak dollar and strong yen, for example) is slowly erased by sales expenses, overseas R&D pockets, and other operating costs paid in various currencies.
This lesson should apply to many other businesses with broadly global wingspans. The ones that complain about the rising dollar's currency effects denting their bottom lines may have concentrated their actual operations in America to an unhealthy degree.
For geographically diverse businesses like Red Hat, it all boils down to top-line "optics," with no real impact on bottom-line profits.
The article Exclusive: Why Red Hat, Inc. Isn't Hedging Its Currency Bets originally appeared on Fool.com.
Anders Bylund owns shares of Red Hat. The Motley Fool has no position in any of the stocks mentioned. Try any of our Foolish newsletter services free for 30 days. We Fools may not all hold the same opinions, but we all believe that considering a diverse range of insights makes us better investors. The Motley Fool has a disclosure policy.
Copyright 1995 - 2015 The Motley Fool, LLC. All rights reserved. The Motley Fool has a disclosure policy.