Exclusive: Carter Page on criminal investigation: I never did anything wrong
'They wanted to dirty up then-candidate Trump'
A former FBI employee reportedly altered an investigative document related to the 2016 surveillance of Trump campaign staffer Carter Page, a development that leaves him more concerned than ever about how the matter was handled.
Page, a one-time foreign policy adviser to the campaign, is at the center of the controversy and told FOX Business' Maria Bartiromo during an exclusive interview that Democrats keep pushing "fake news" and a "false narrative."
"This is more of the same. They have been falsifying documents and providing false testimony in the … courts of law for years now," he said on Friday.
GET FOX BUSINESS ON THE GO BY CLICKING HERE
The development comes just weeks before the release of an assessment from the Justice Department's inspector general on the origins of a probe into whether President Trump's campaign worked with the Russian government to influence the 2016 election.
WATCH THE ENTIRE EXCLUSIVE INTERVIEW WITH CARTER PAGE HERE
Page joined the Trump campaign in 2016 before resigning shortly thereafter when he was accused of spying. Page believes Democrats and the media were pushing out false reports that were used by the FBI as justification to conduct surveillance on him and serve him with a "fraudulent warrant" as a way of getting to the Trump campaign.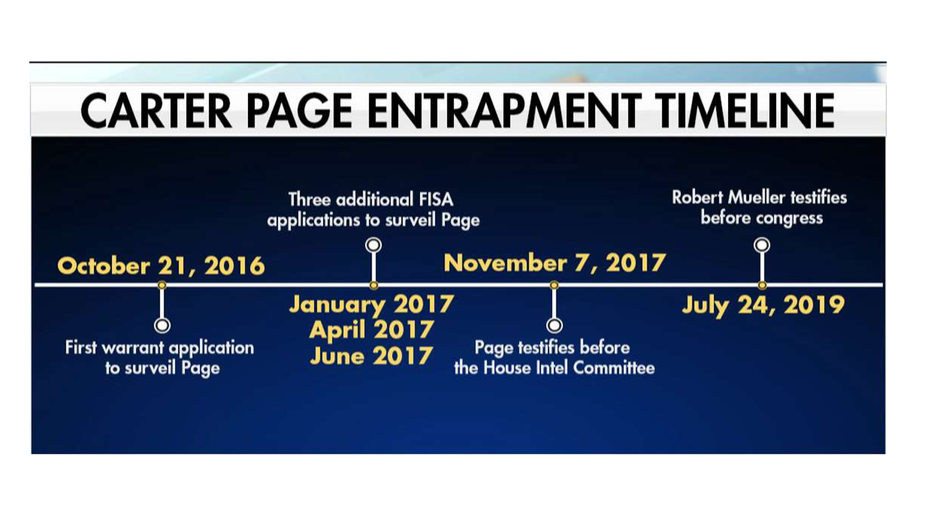 "The main reason they're doing it is they wanted to dirty up then-candidate Trump and the entire Trump campaign," he said.
CLICK HERE TO READ MORE ON FOX BUSINESS
Page was monitored for about a year, but was never charged with any wrongdoing, and maintains that he was never questioned by federal investigators in a way "that even made any sense" or hinted at any criminal behavior.
"There is no evidence whatsoever because I never did anything wrong," he said. "Clean as a whistle."
Page said the ongoing investigation has made the past several years of his life difficult, and he has been subjected to death threats.