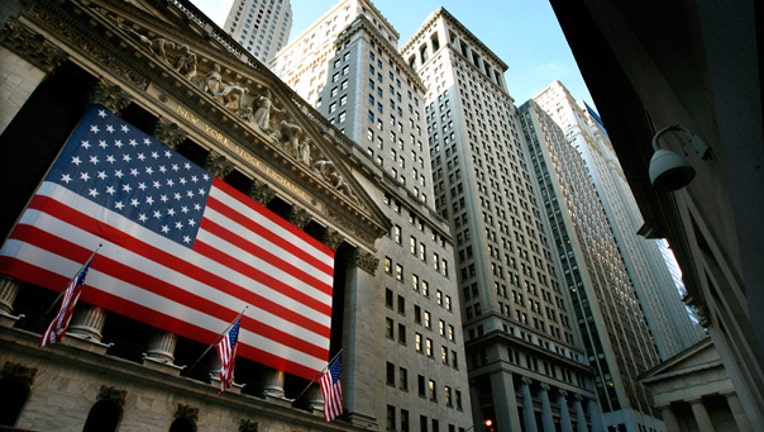 Goldman Sachs' equities options unit made a series of erroneous trades Tuesday in a move that cascaded across numerous exchanges, a person familiar with the matter told FOX Business.
The unit receives interest in options trading as part of Goldman's role as market-maker. Some of that information was incorrectly sent to the exchanges via a computer system, the person who requested anonymity said. A number of commands that were supposed to express interest actually came through as orders, sparking the problem.
The extent of the loss was not immediately clear, but the person said the New York-based bank would be on the hook for any trades that are not busted by exchanges.
"The exchanges are working to resolve the issue," a Goldman spokesperson said. "Neither the risk nor the potential loss is  material to the financial condition of the firm."
Goldman brought the issue to the attention of its regulators, according to the person familiar with the matter. A spokesperson for the Financial Industry Regulatory Authority did not immediately comment on the matter. A Securities and Exchange Commission spokesperson couldn't immediately be reached for comment.
Exchanges Probe Trades
NYSE Euronext (NYSE:NYX) told traders Tuesday morning it was reviewing "a large number of erroneous executions" on the NYSE AMEX options system. The exchange operator said it believes the issues took place on symbols in the "H" through "K" range between 9:30 a.m. ET and 9:47 a.m. ET.
Nasdaq OMX Group (NASDAQ:NDAQ) and CBOE Holdings (NYSE:CBOE) said they were reviewing options trades made from early in the day as well. Both exchanges made so-called "self help" declarations against NYSE AMEX in which they routed options transactions away from the exchange for a short timeframe Tuesday morning. Both declarations were revoked, but followed-up with alerts to traders indicating trades will be reviewed.
A NYSE spokesperson said the exchange did not suffer any technological issues, but wouldn't comment on specifically which firms were involved in trading issues.
Nasdaq Options Market said it would review trades from 9:30 a.m. ET to 9:47 a.m. ET, while the Chicago Board of Options Exchange said it would review transactions from 9:30 to 9:41.
As of 11:17 a.m. ET, NYSE AMEX processed 22.9% of equity-option transactions, according to statistics from Nasdaq.
Industry officials said generally, self-help declarations are made as a measure to protect the broad markets in the event a system issue affects one exchange. The stability of the financial markets has taken on additional significance in recent years as high-frequency trading has ramped up and traders have dealt with situations like the infamous May 2010 "Flash Crash."
Michael Block, chief strategist at Rhino Trading Partners, said the trouble Tuesday did not appear to be a "big issue," but he said it "underscores how fragile this plumbing system is and how easily it can undermine stability and confidence."
NYSE shares traded higher by 0.4% in mid-day action, extending year-to-date gains of 34%. Meanwhile, competitors CBOE and Nasdaq climbed 1.3%.