Ex-coal mining CEO asks Trump to resist punishing coal execs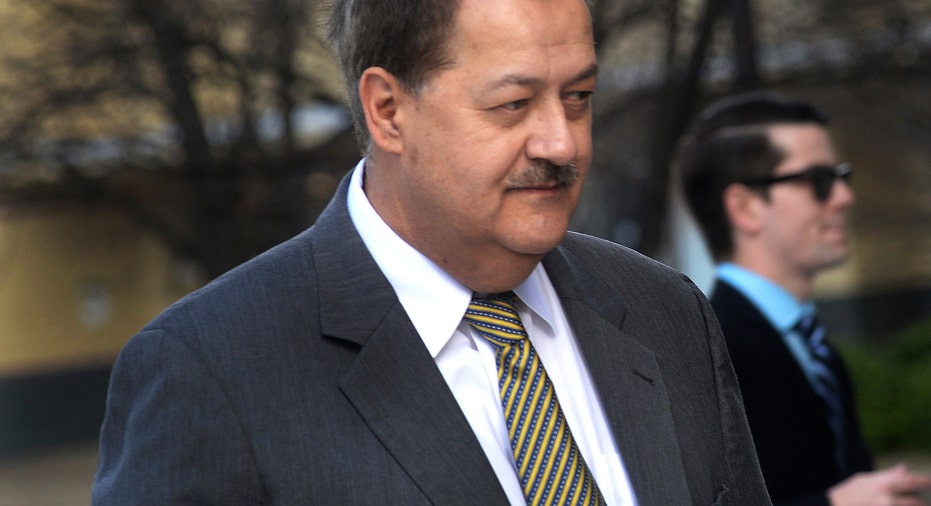 A former coal mining executive jailed for conspiring to violate federal mine safety standards has asked President Donald Trump on Tuesday to resist attempts in Congress to enhance criminal penalties for coal executives who violate mine safety and health standards.
Don Blankenship, who recently was freed from federal prison, also asked the president in a letter to re-examine a federal investigation into the nation's worst coal mining disaster in four decades.
Blankenship served a year in prison for a misdemeanor conviction of conspiring to violate federal mine safety standards at Massey's Upper Big Branch mine in southern West Virginia, where 29 workers died in a 2010 explosion. Jurors didn't convict him of another conspiracy and securities fraud charges that could have extended his sentence to 30 years.
U.S. Sen. Joe Manchin of West Virginia and others have tried without success to pass legislation to stiffen penalties on mine safety crimes. The Robert C. Byrd Mine Safety Protection Act was re-introduced last month.
The legislation, initially offered following the 2010 explosion, also would give the federal Mine Safety and Health Administration more enforcement authority, strengthen whistleblower protections and require independent accident investigations. MSHA director Joe Main has said his agency also needs federal subpoena power in investigations.
The GOP took control of the House in January 2011. Republicans have not given the bill much support.
Blankenship said mine safety will greatly improve if technology-related legislation is passed to "allow America's coal miners to mine coal at less risk to themselves." He also suggested splitting MSHA into a regulatory arm and a mine accident investigation arm.
In a reply to a question about Blankenship's letter, the White House said in a statement that Trump is "committed to his promise to the American people to rid government of wasteful regulations."
United Mine Workers union President Cecil Roberts said that before Trump considers making any changes to MSHA, "I would strongly suggest he talk to the families of the 29 miners killed at UBB and then determine if he needs to act."
Manchin spokesman Jonathan Kott said Tuesday that out of respect for the families, the Democrat "is not going to comment about this anymore." After Blankenship's release from prison last week, Manchin said he hoped Blankenship would "disappear from the public eye."
In his letter, Blankenship questioned several investigations that concluded the blast was sparked by worn and broken equipment, fueled by a deadly buildup of methane and coal dust.
Federal investigators discovered that Massey had made "systematic, intentional and aggressive efforts" to hide problems and throw off inspectors, even falsifying safety records. Managers also alerted miners when inspectors arrived, allowing time to disguise or temporarily fix dangerous conditions.