Everything You Need to Know About Pfizer's Growth Strategy, Summed Up by Its CEO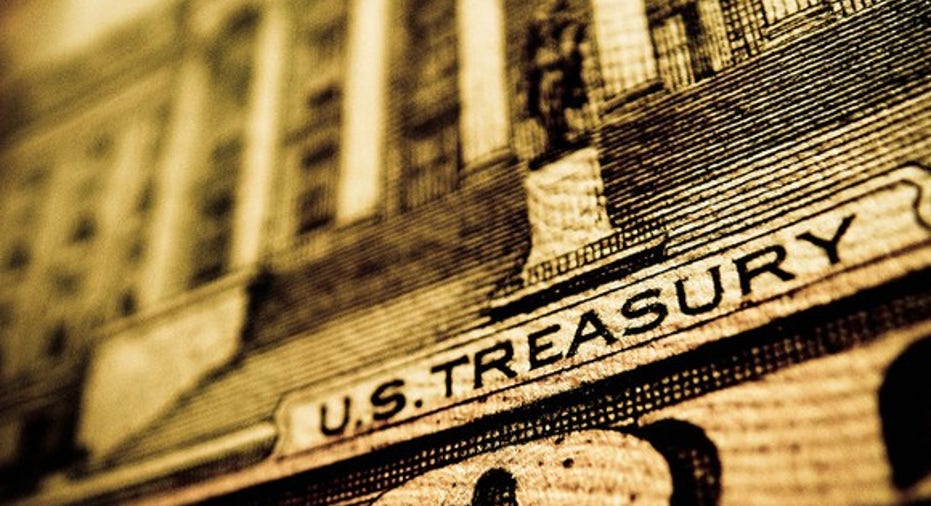 Pfizer's back! OK, maybe it's not the Pfizer of the early 2000s, when it was growing hand over fist, but the first quarter marked the pharmaceutical giant's sixth consecutive quarter of operational growth. It also marked a major leap forward, with management boosting its full-year sales and profit forecast.
Pfizer's stellar quarter
For the quarter, Pfizer reported sales growth of 26% on an operating basis to $13 billion, though the addition of Hospira's legacy injectable business provided a good chunk of that boost. Pfizer's oncology segment was the other major standout, with operating sales growth of 95%, driven by advanced breast cancer drug Ibrance, whose sales totaled $429 million, compared with $38 million in Q1 2015 -- the first quarter it appeared on pharmacy shelves. Wall Street had been expecting Pfizer's Q1 sales to be a full $1 billion lower.
In terms of profit, Pfizer reported adjusted EPS of $0.67, a 32% improvement from the prior-year period. This, too, blew the lid off the Street's forecast, by $0.12 per share.
Based on these headline numbers, Pfizer lifted its full-year sales guidance to a fresh range of $51 billion to $53 billion (a $2 billion increase at the midpoint) and its adjusted EPS forecast to a range of $2.38-$2.48, from a prior projection of $2.20-$2.30.
CEO Ian Read. Image source: Pfizer.
Headline figures are great in that they give us a surface-scratching view of how a company performed during the quarter. But rarely do they tell us what we really want to know -- namely, the juicy details of a company's growth strategy. For that we turn to quarterly conference calls -- or, in the case of Pfizer, CEO Ian Read. During Pfizer's Q1 conference call with analysts, Read singlehandedly answered pretty much everything that's been on the minds of investors over the past three months.
On the derailing of the Allergan transaction
"As you are aware, in early April we decided not to move forward with that Allergan transaction due to actions of the U.S. Treasury department," he said. "Given these actions in the current political climate, we do not see any potential for a transaction involving inversions in the near term."
Image source: Flickr user Kurtis Garbutt.
Pretty much every investor knew that the U.S. Treasury wasn't pleased with Pfizer's and Allergan's proposed merger that was set to allow Pfizer to relocate its headquarters to Ireland, a country with a substantially lower corporate income tax than the United States. What caught both Allergan and Pfizer off guard was the U.S. Treasury's new set of tax-inversion regulations that seemed to target their deal specifically. The most damaging of those new regulations was that serial inverters like Allergan wouldn't have any deals completed within the past three years counted toward their deal value, meaning Allergan's total ownership in the company entity would have fallen well below the 40% threshold required by the Treasury.
Looking ahead, Pfizer's Read is pretty clear that any sort of tax inversion is off the table for the entire company, but as we'll see, the idea of netting tax advantages is still on his mind.
On future business development
Another key quote by Read:
So what's next for Pfizer? According to Read, it's businesses as usual. The drug giant will continue to develop its early-stage pipeline and look for ways to expand use for existing products, but it's also looking to enhance its existing operations through needle-moving acquisitions.
Historically speaking, Pfizer isn't the type of company to "dink and dunk" its way to more sales and profits. It's more than willing to take the plunge on huge deals, such as its $60 billion acquisition of Pharmacia in 2002 and its $68 billion buyout of Wyeth in 2009. What Read's comments do is clarify that Pfizer's looking for ways to boost business development within its innovative product portfolio. To me, this means Pfizer is probably looking at ways to boost its oncology offerings, or perhaps acquire drugmakers focused on certain types of chronic-condition therapeutics.
Image source: Pfizer.
On a possible GEP split
"As you know, we're also considering a potential separation of our innovative and established businesses," said Read. "No decision has been made at this point and as we recently announced we plan to make an assessment of the merits of a separation by the end of 2016."
Concerning the long-floating idea that Pfizer could spin off or sell its global established products (GEP) operations, Read affirms that a decision could be made by the end of this year, with a separation perhaps occurring as quickly as 2017 if that seems the most prudent course of action. Read and his management team have been suggesting for more than two years that a spinoff would occur only if the GEP could stand on its own, if value could be unlocked from a separation, and if the separation could be done in a tax-efficient way. With the Allergan deal now off the table, tax efficiencies have sort of been thrown out the window, too.
Or have they?
"There are many factors we'll take into account in whether we want to split or not, and one of them is of course the tax structure of the two companies if they are split," Read said. "And I think the Treasury action and the government's willingness to act in this area will make us think deeply about what are the alternatives to let part of this company, if possible, have a different tax jurisdiction."
Read's last comment here is really interesting. Rather than merging with a company near its size, of which they are few choices, Pfizer could tinker with the idea of merging its GEP with an overseas company, where corporate income tax rates are lower, and allow the new GEP to redomicile overseas, thus saving tax dollars on a slow-growth business in the process. This is something worth keeping an eye on going forward.
On Prevnar 13
"For the Prevnar 13 adult indication, while there was a year-over-year growth as expected, we saw a sequential quarterly decline in revenues, given the rapid penetration we achieved in the U.S. market during 2015," Read said. "The pediatric indication remains strong, and we anticipate that global revenues for the Prevnar 13 franchise in full-year 2016 will be comparable to 2015."
Image source: Pfizer.
Just in case you've forgotten, pneumococcal vaccine Prevnar 13 is the top-selling vaccine in the world and as such is one of Pfizer's most important products. Read wants his shareholders to understand that the record-pacing growth they saw last year should be considerably tamer in 2016 because of hitting the so-called "low hanging fruit," or people who'd been getting pneumococcal vaccines before the Centers for Disease Control and Prevention made it a recommended vaccine for seniors aged 65 and up in September 2014. Sales of the vaccine rose, nonetheless, by 19% globally on an operating basis in Q1.
Based on Read's commentary, we might expect a slowdown in Prevnar's growth beginning in Q2. However, I'd suggest not losing hope, since Pfizer's management has previously suggested that Europe offers an even larger patient opportunity for Prevnar than the U.S.
On cancer immunotherapies
"We continue to expect the key advances in IO [immunotherapy] will come from novel combinations," Read said, "both double- and triple-combination regimes and technologies that may have the potential to treat more patients with immunotherapy and ultimately transform the cancer treatment paradigm."
Image source: Pfizer.
Lastly, we're getting more confirmation from Read -- as we've seen from Pfizer's peers Bristol-Myers Squibb and Merck, which already have a cancer immunotherapy product on the market, that cancer immunotherapies are working best in combination therapies as opposed to monotherapies. This means the existing treatments we have today to treat solid tumors and certain blood cancers are likely to remain critical moving forward.
Pfizer pretty much bet the farm on avelumab, an immunotherapy that was being developed by Merck KGaA. In return for a piece of the pie, Pfizer wound up giving Merck KGaA $850 million up front, along with the opportunity to earn $2 billion in various development and commercial milestones, and also parted with part of its Xalkori sales stream. It's a steep price to pay, but avelumab has multibillion-dollar potential.
All told, Pfizer looks to be getting its swagger back. It remains to be seen how effective biosimilars will be at boosting sales and profitability, and it's still unclear if splitting off its GEP is the right answer. But even if Pfizer continues on its current path, it looks as if money can be made by patient long-term investors.
The article Everything You Need to Know About Pfizer's Growth Strategy, Summed Up by Its CEO originally appeared on Fool.com.
Sean Williamshas no material interest in any companies mentioned in this article. You can follow him on CAPS under the screen nameTMFUltraLong, track every pick he makes under the screen name TrackUltraLong, and check him out on Twitter, where he goes by the handle@TMFUltraLong.The Motley Fool has no position in any of the stocks mentioned. Try any of our Foolish newsletter servicesfree for 30 days. We Fools may not all hold the same opinions, but we all believe thatconsidering a diverse range of insightsmakes us better investors. The Motley Fool has adisclosure policy.
Copyright 1995 - 2016 The Motley Fool, LLC. All rights reserved. The Motley Fool has a disclosure policy.