Everything Elon Musk Announced This Morning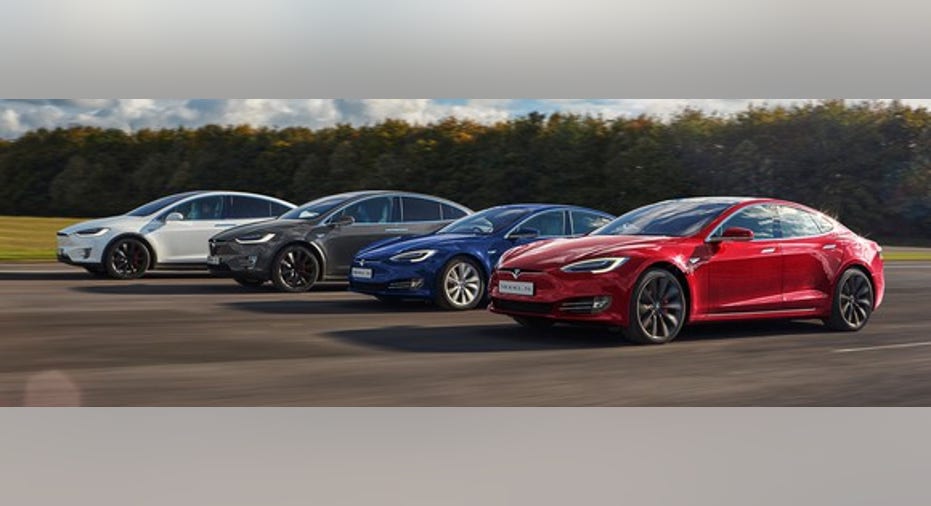 Tesla (NASDAQ: TSLA) CEO Elon Musk is known for being quite active on Twitter, often taking the time to answer dozens of questions that are lobbed at him over social media. Every now and then, he will field numerous questions from his followers and provide additional insight as to what's to come. This morning was one of those occasions.
Here's everything Musk announced, some of which was already known.
Image source: Tesla.
Model 3 will have autonomous driving hardware
This was already confirmed when Tesla announced its second-generation hardware suite last October, which has already been deployed in Model S and Model X.
Musk was a "dumb idiot" by inadvertently causing branding confusion
Evidently there is some confusion that Model 3 represents a progression of Tesla's current vehicles due to the numbered model name. At a time when other tech companies use numbers to denote new generations of products, this was not the intention for Model 3.
A little bit of self-deprecating humor never hurt anyone.
Model Y is still years away
Contrary to a mistaken MarketWatch article earlier this month, Tesla's compact SUV is not "coming next year." The Model Y is definitely in the pipeline, but the company needs to focus on the Model 3. Only after the Model 3 has ramped will Tesla turn its attention to Model Y.
Dual-motor and performance Model 3 versions will come later
Musk had previously said that highly optioned versions of the Model 3 would get produced first, in line with the company's previous vehicle launches. Tesla has typically done this to accelerate the payback period for its manufacturing investments. Musk says that Tesla will first focus on single motor (rear-wheel drive) versions first. Performance models and those with dual motors for all-wheel drive will actually now come later, although presumably Tesla will still prioritize higher-end configurations among single motor orders.
Tesla will start taking solar roof orders next month
When Tesla unveiled its solar roof last year, it did not disclose pricing and only said it would be available in 2017. Pricing will be the most important factor, as many companies have attempted solar shingles over the past decade and failed due to high costs, relatively lower efficiency, and only modest improvements in aesthetics. Hopefully, Tesla will provide more information on pricing when it starts taking orders next month.
The real innovation for Model 3 will be on the inside
Musk has said that Model S and Model X will remain the flagship vehicles with the most advanced technology. Over time, certain features will make their way to more affordable vehicles as costs come down. With Model 3, Tesla is focusing more on the design and manufacturability.
Tesla has started test driving the Model 3 release candidate
On a recent investor call for Tesla's capital raise, Musk said Tesla was already proceeding to release candidates that are being built with production tooling, according to Electrek. Tesla is seemingly skipping the beta phase that it normally has, but it's not clear if this is just a semantic distinction, since prototype testing is extremely important in vehicle development.
With a July launch still on track as of now, it's crunch time.
10 stocks we like better than TeslaWhen investing geniuses David and Tom Gardner have a stock tip, it can pay to listen. After all, the newsletter they have run for over a decade, Motley Fool Stock Advisor, has tripled the market.*
David and Tom just revealed what they believe are the 10 best stocks for investors to buy right now... and Tesla wasn't one of them! That's right -- they think these 10 stocks are even better buys.
Click here to learn about these picks!
*Stock Advisor returns as of February 6, 2017
Evan Niu, CFA owns shares of Tesla. The Motley Fool owns shares of and recommends Tesla and TWTR. The Motley Fool has a disclosure policy.