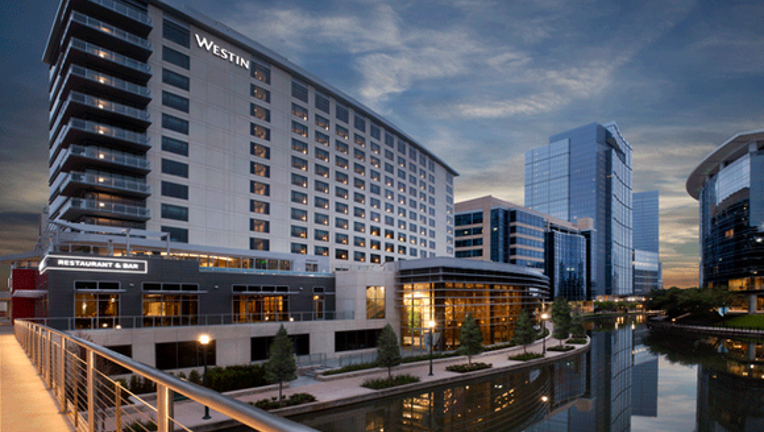 Howard Hughes' (NYSE: HHC) financials can be lumpy due to the timing of real estate sales, especially within its master planned community segment. However, that wasn't the case during the fourth quarter as the company was able to close sales while also benefiting from rising income in its operating assets. Meanwhile, with those assets continuing to stabilize and several development projects nearing completion, results should continue to improve in 2017.
Howard Hughes results: The raw numbers
| Metric | Q4 2016 | Q4 2015 | Year-Over-Year Change |
| --- | --- | --- | --- |
| NOI from operating assets | $38.0 million | $31.9 million | 36.7% |
| Adjusted net income | $72.1 million | $52.4 million | 37.5% |
| Adjusted EPS | $1.69 | $1.23 | 37.4% |
NOI: net operating income.Data source: Howard Hughes Corp.
What happened with Howard Hughes this quarter?
Everything clicked this quarter:
Net operating income from the company's operating assets rose sharply due to the continued stabilization of recently developed assets, including office properties and two newly opened hotels at The Woodlands.
Land sales closed in the master planned community segment rose 24.4% to $49 million, due to strong residential land sales at Bridgeland and The Woodlands, which were up 175.6% and 127.9%, respectively. That growth more than offset weakness in Summerlin, where sales dipped 15.8%.
Finally, the company's strategic development segment was very active during the quarter. The company completed itsWaieacondo tower in Hawaii and had closed on 143 of the 174 units by late January. It also acquired two office buildings in Columbia, Maryland, and sold another.
Image source: Howard Hughes Corp.
What management had to say
CEO David Weinreb commented on the results by saying:
All three of its business segments contributed during the quarter. That said, the company has taken an important step forward in its strategic developments segment by delivering its first condo tower in Hawaii, which is turning it into a cash flow generator for the company. One more tower is nearing completion, which should finish during the third quarter. Overall, it has already pre-sold more than 92% of the available units in both towers.
Looking forward
Howard Hughes has two more towers already under construction in Hawaii, which it expects to complete by the end of next year and early 2019. Furthermore, it has a fifth tower under development as well as several projects in Columbia and in New York City, which are more than fully funded with its current cash balance. That suggests the company has ample dry powder to continue building or buying projects that should create long-term value for shareholders.
10 stocks we like better than Howard HughesWhen investing geniuses David and Tom Gardner have a stock tip, it can pay to listen. After all, the newsletter they have run for over a decade, Motley Fool Stock Advisor, has tripled the market.*
David and Tom just revealed what they believe are the 10 best stocks for investors to buy right now... and Howard Hughes wasn't one of them! That's right -- they think these 10 stocks are even better buys.
Click here to learn about these picks!
*Stock Advisor returns as of February 6, 2017
Matt DiLallo has no position in any stocks mentioned. The Motley Fool recommends Howard Hughes. The Motley Fool has a disclosure policy.