Everyone Wins in Box's Partnership With Amazon.com and IBM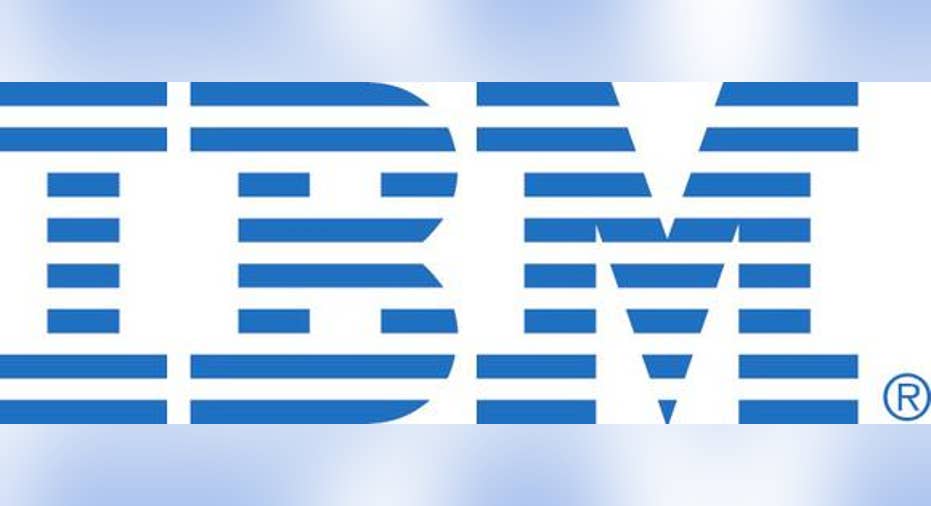 Cloud-based file storage upstart Box hasn't had a great first 16 months as a publicly traded company, with its stock down some 46%.
Undeterred, Box continues to both expand its presence in its core markets and develop new products. Case in point: Box just announced a new partnership with key cloud players Amazon.com and IBM which creates an opportunity for Box to expand its services to a new set of potential clients.
Source: Box.
Introducing Box ZonesAt a company event in London last week, Box announced the launch of its new Box Zones, which will give its customers in Asia and Europe greater control over the geographic locations where their data is stored. That might sound like a trivial selling point, but the launch of Box Zones could meaningfully expand Box's value proposition among global businesses. The key is understanding the data sovereignty laws with which many large, international businesses must comply.
Numerous countries have strict laws forcing companies to warehouse the servers that store potentially sensitive data inside their borders or regions, creating an obstacle for cloud adoption. As Box CEO Aaron Levie said in a recent interview with Re/code: "If you are a hospital in France or a bank in Germany, you have a lot of challenges moving to modern cloud technology, because there are local laws that require you to store your files in your country or region. ... It's really one of the last big hurdles for some of these large global organizations in adopting the cloud."
Source: Amazon.com.
To address this issue, Box Zones will employ cloud hosting powered by AmazonWeb Services (AWS) or IBM Cloud facilities located in Germany, Ireland, Singapore, or Japan. Doing so should allow Box to court large European and Asian companies to continue to expand its client roster. The AWS-powered version will reportedly go live next month, while the IBM-powered edition will launch later this year.
A rising tide lifts all boats This is great news for Box, IBM, and Amazon alike. Box says 57,000 paying businesses use its cloud-based content-management software, including 59% of Fortune 500 organizations. At the same time, Box's international presence badly lags its U.S. operations. As of the end of its 2015 fiscal year, non-U.S. customers accounted for only 18% of total revenue. Partnering with Amazon and IBM will allow Box to pursue additional international business at a time when the company needs continued growth to justify its 8.8 price-to-sales ratio.As the company continues to be unprofitable, more conventional metrics are less useful.
Source: IBM.
IBM and Amazon, meanwhile, will enjoy the added cloud revenue as the industry continues to evolve. Amazon is already widely viewed as the market leader in cloud computing, as its AWS platform has surpassed $10 billion in revenue and continues to innovate at a torrent pace.
IBM's cloud business, though less evolved than AWS, focuses on a slightly different segment of the cloud market. Much of IBM's cloud business targets what's known as the "hybrid cloud" market, in which companies combine their own servers with software or services from IBM. After adjusting for items such as currency fluctuations and divestitures, IBM says it generated $10.2 billion in total cloud revenue last year. Cloud service fees, a better proxy to compare against AWS, totaled $4.5 billion.
In its press release, Box only commented on pricing for Box Zones as coming with "an additional fee." Whether this is a big price increase or not, this move stands to benefit Box, Amazon, and IBM, while also serving as a useful example of Levie's repeated argument that success in the booming cloud computing market is not a winner-take-all proposition.
The article Everyone Wins in Box's Partnership With Amazon.com and IBM originally appeared on Fool.com.
Andrew Tonner has no position in any stocks mentioned. The Motley Fool owns shares of and recommends Amazon.com. Try any of our Foolish newsletter services free for 30 days. We Fools may not all hold the same opinions, but we all believe that considering a diverse range of insights makes us better investors. The Motley Fool has a disclosure policy.
Copyright 1995 - 2016 The Motley Fool, LLC. All rights reserved. The Motley Fool has a disclosure policy.