Everest Re Group Ltd.'s Premiums Decline in Q1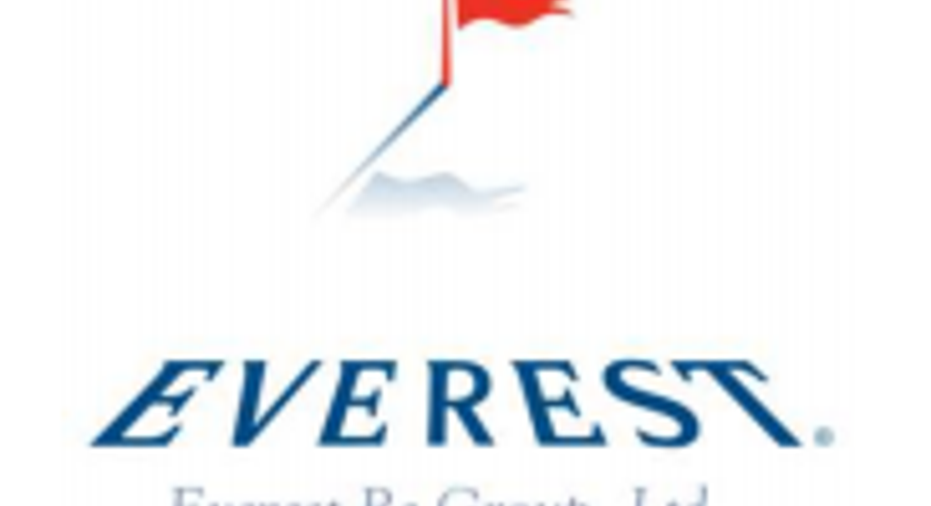 Everest Re Group posted first-quarter results on April 25 that included significant declines in both revenue and profits. Here's how the headline results stacked up against the prior-year period:
| | Q1 2016 Actuals | Q1 2015 Actuals | Growth (YOY) |
| --- | --- | --- | --- |
| Revenue | $1.2 billion | $1.4 billion | (13%) |
| Net Income | $172 million | $323 million | (47%) |
| EPS | $4 | $7.19 | (44%) |
Data source: Everest RE's financial filings.
What happened this quarter?After posting record results last year, Everest struggled to find growth in Q1 as its biggest market, reinsurance, shrinks. A mix of foreign currency swings and declining premium rates more than offset the encouraging boost that the company managed in the insurance business.
Highlights of the quarter include:
Reinsurance premiums fell 8% while insurance premiums rose 11%, leading to an overall 5% decline in gross premiums (the comparable figure was down 4% for 2015).
Investment income fell to $102 million from $123 million as low interest rates weighed on the portfolio.
The combined ratio, a measure of profitability, improved to 86% from 83% in the prior year.
Return on equity continued to fall, dipping to 12% from 15% through 2015 and 17% in 2014.
Operating cash flow improved by 5% to $367 million.
Everest spent $86 million repurchasing its stock.
Book value per share ticked up 4% to $185 per share.
What management had to say CEO Dominic Addesso put the mixed results in the context of a weak sales environment in the broader industry. "Against the backdrop of what continues to be significant challenges affecting both investment and underwriting activities, Everest produced strong results with an annualized operating return on equity of 12% for the quarter."
Image source: Everest.
"While foreign currency headwinds and declining rates are hampering growth in our reinsurance book," he continued, "we are seeing strong and profitable growth in our insurance book as new initiatives take hold."
Looking forwardThe insurance business, which grew by 26% last year, is a bright spot and continues to offset a portion of reinsurance declines. That's why shareholders can expect Everest to keep building up its insurance presence in areas like property, crop lines, and sports and entertainment while expanding into complimentary sectors where competition isn't so fierce.
This growth also promises to help balance against the declining profitability in the reinsurance market, as insurance rates in these areas are ticking up.
Meanwhile, the low interest rate environment appears set to keep pressuring investment results: Investment income fell 16% in Q1 following an 11% decline in fiscal 2015.
Since it enjoys one of the lowest expense ratios in the industry, Everest is better equipped than most rivals to ride out the operating challenges posed by declining reinsurance rates. That advantage doesn't protect against occasional profit declines, but it does offer a healthy cushion for the company as it works to expand its insurance portfolio while maintaining its industry-beating profitability level.
The article Everest Re Group Ltd.'s Premiums Decline in Q1 originally appeared on Fool.com.
Demitrios Kalogeropoulos has no position in any stocks mentioned. The Motley Fool recommends Everest Re Group, Ltd. Try any of our Foolish newsletter services free for 30 days. We Fools may not all hold the same opinions, but we all believe that considering a diverse range of insights makes us better investors. The Motley Fool has a disclosure policy.
Copyright 1995 - 2016 The Motley Fool, LLC. All rights reserved. The Motley Fool has a disclosure policy.