Even in a Rising Interest-Rate Environment, Homebuyers Shouldn't Fret the Fed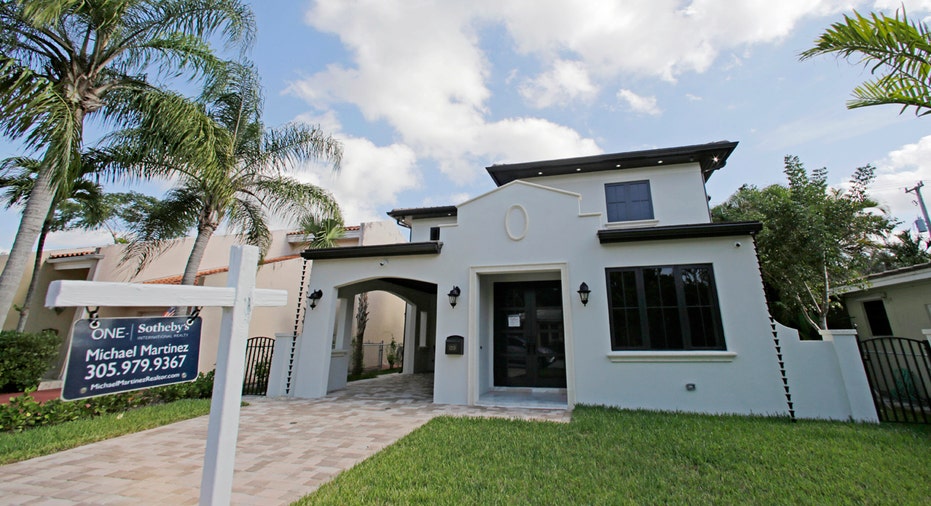 Mortgage rates are on the rise after Donald Trump's election to the White House as Americans cling to hope the billionaire businessman can ignite more fire under a slow-growing American economy.
U.S. 30-year fixed-rate mortgages have risen to 4.27%, their highest level in more than two years, according to data from the Mortgage Bankers Association. The week before the election, the rate sat at around 3.77%. Meanwhile, interest rates on 15-year fixed rate mortgages have notched their highest level since last July at 4%.
The rapid rise in costs to borrow money to buy a home have come alongside a surge in 10-year U.S. Treasury note yields, which two weeks ago hit June 2015 peaks. The moves have come as investors bet on the successes of Trump's promises to deliver lower corporate tax rates, more investment in U.S. infrastructure, tougher trade policies and a vow to de-regulate Wall Street.
As borrowing costs have spiked, mortgage applications have declined. Data from December 7 showed applications fell 0.7% on a seasonally-adjusted basis from the prior week, as refinancing activity has also slowed. The MBA's Refinancing Index dropped 1% from the week before.
"If we stay in the 4% to 4.5% range [for mortgage rates], which is our expectation for next year, the home sales market will be strong."
With that as a backdrop, the Federal Reserve on Wednesday is likely to increase short-term interest rates for the first time in a year. But Matt Parker, a realtor and author of the book "Real Estate Smart," said the expected 0.25 percentage point increase in interest rates shouldn't spook potential homebuyers ready to pull the trigger on a new house because rates are still at historically low levels.
"You have to go back at least 45 years to get rates as low as they've been the last two years," he said. "Even at the height of the real-estate market in July 2006, interest rates were in the high 5% or 6% range…the impacts now are negligible."
The real test for the housing market is likely to come in the spring, when prospective buyers are most likely to move ahead with their purchases, said MBA Chief Economist Mike Fratantoni. His expectation is for more strength in purchase activity between late February and April as the job market continues to strengthen and people feel more comfortable in their financial situations.
Already the housing market has shown signs of continued strength as existing home sales continue to see incremental increases that top economists' expectations alongside rising home prices.
"The other side of that is if [mortgage] rates increase substantially by another percentage point or two, the housing market could begin to hurt," Fratantoni said.
Communication from both the Federal Reserve as a whole and individual members will be pivotal in how the markets perceive the future path of rate increases as the economy continues to show improvements. Fratantoni warned that if the market perceives the rate-hike path as too dovish alongside higher inflation, long-term rates would increase at a faster clip, giving the impression the central bank is behind the curve on raising rates. However, a too-hawkish stance could put bond investors on defense if they worry Fed policy could stamp out the ongoing recovery.
"If we stay in the 4% to 4.5% range [for mortgage rates], which is our expectation for next year, the home sales market will be strong," Fratantoni said.