Even as Oil Swoons, Drilling Picks Up in Gulf of Mexico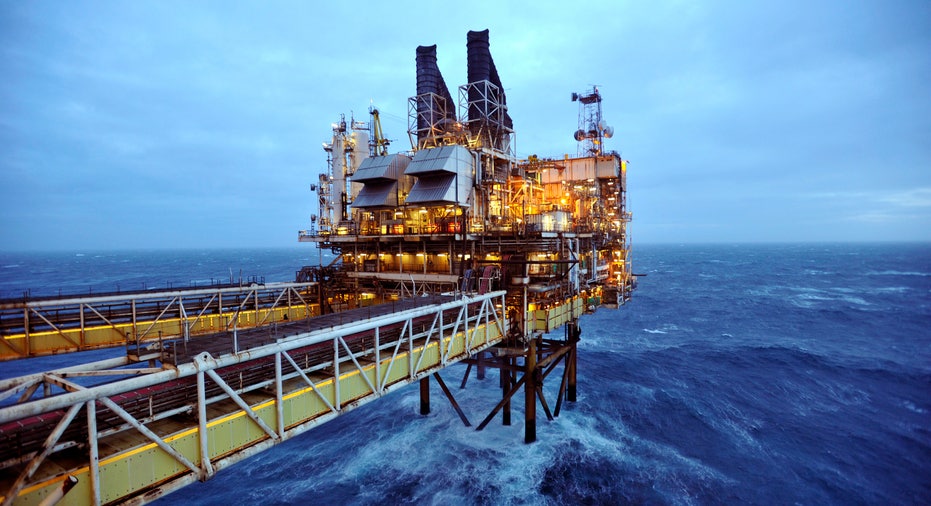 A prolonged slump in global oil prices has forced booming U.S. drillers to take a step back, but production in the Gulf of Mexico continues to climb.
The Energy Information Administration forecasts onshore crude output of 6.46 million barrels per day this year, down from 7.41 million barrels per day in 2015. Further declines are expected in 2017, when production in the Lower 48 states is on pace to hit 5.76 million barrels per day.
While total U.S. oil production is projected to drop, the Gulf of Mexico will offset some of those declines. Drilling in the Gulf of Mexico will likely hit an all-time high of 1.82 million barrels per day in 2017. Oil will flow at an estimate rate of 1.66 million barrels per day in 2016, versus 1.54 million a year earlier.
According to EIA data, major oil producers including Exxon Mobil (NYSE:XOM) and Royal Dutch Shell (NYSE:RDSA) started projects in the deepwater Gulf of Mexico in 2015. Shell, Freeport-McMoRan (NYSE:FCX), Anadarko (NYSE:APC) and Noble Energy (NYSE:NBL) are all slated to start new projects between 2016 and 2017.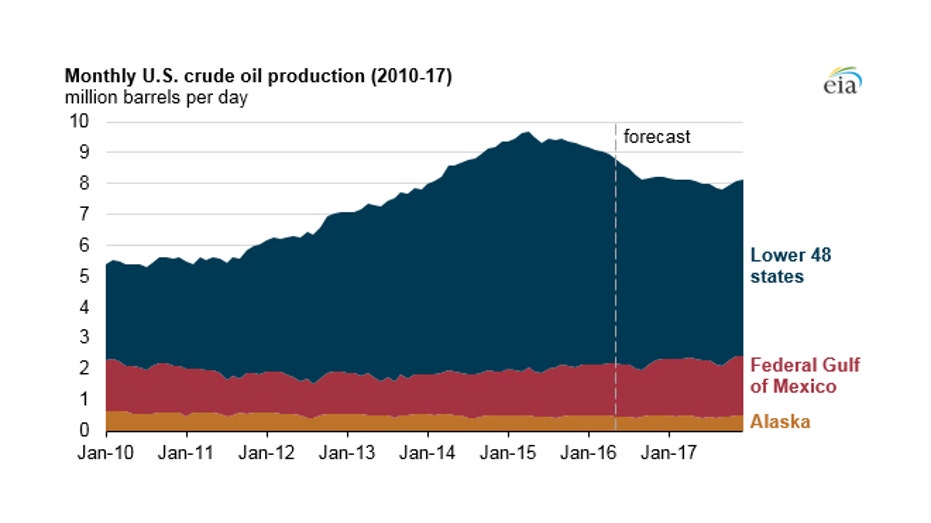 The EIA is predicting total U.S. oil output of 8.04 million barrels per day in 2017, compared to 9.43 million last year.
The global oil glut that has driven prices to multi-year lows has convinced drillers to take many rigs offline. Shale companies, which use the more expensive process of hydraulic fracturing to extract oil, have led the charge. Baker Hughes (NYSE:BHI) said the number of active onshore drilling rigs have tumbled 78% to 412 since October 2014. The EIA believes the U.S. rig count will continue to fall through mid-2016 before slowing rising.
NYMEX West Texas Intermediate crude oil was trading around $42.43 a barrel on Wednesday. Prices are well below the $108-a-barrel high recorded in July 2014.