Eurovision Song Contest gets its lineup for Grand Final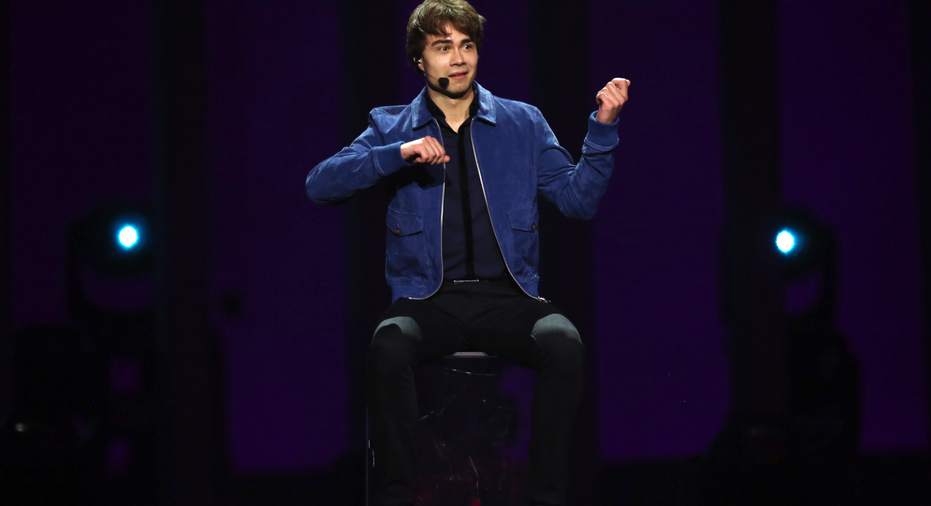 The Eurovision Song Contest has completed its lineup of 26 contestants who will face off for this year's crown, following a second semifinal.
Performers from Serbia, Moldova, Hungary, Ukraine, Sweden, Australia, Norway, Denmark, Slovenia and The Netherlands earned enough votes Thursday night to reach the Grand Final.
Missing out on Saturday's headline show were Russia, Georgia, Latvia, Malta, Montenegro, Poland, Romania and San Marino.
Half of the votes were cast by a professional jury and the other half remotely by viewers.
A first semifinal to choose 10 finalists was held on Tuesday. Five countries and host Portugal automatically qualified for the final.
A total of 43 countries have been taking part in the hugely popular annual event, which is in its 63rd year.
It is being held this year in the Portuguese capital Lisbon because the Portuguese contestant, Salvador Sobral, won last year's event in Kiev, Ukraine.
On a more sour note, the event's organizers said they have torn up their contract with China's Mango TV after it allegedly censored two performances.
The European Broadcasting Union, an alliance of public service broadcasters, said censorship "is not in line with the EBU's values of universality and inclusivity and our proud tradition of celebrating diversity through music."
The organization did not say which acts had been cut by Mango.
The EBU said in a statement Thursday the contract allowing the Chinese broadcaster to televise the 2018 contest was terminated immediately, leaving Mango TV unable to air the second semifinal on Thursday and the Grand Final on Saturday. The Chinese company could not immediately be contacted.
The Eurovision Song Contest is popular in countries outside of Europe, including China.