European stocks take a breather after strong rally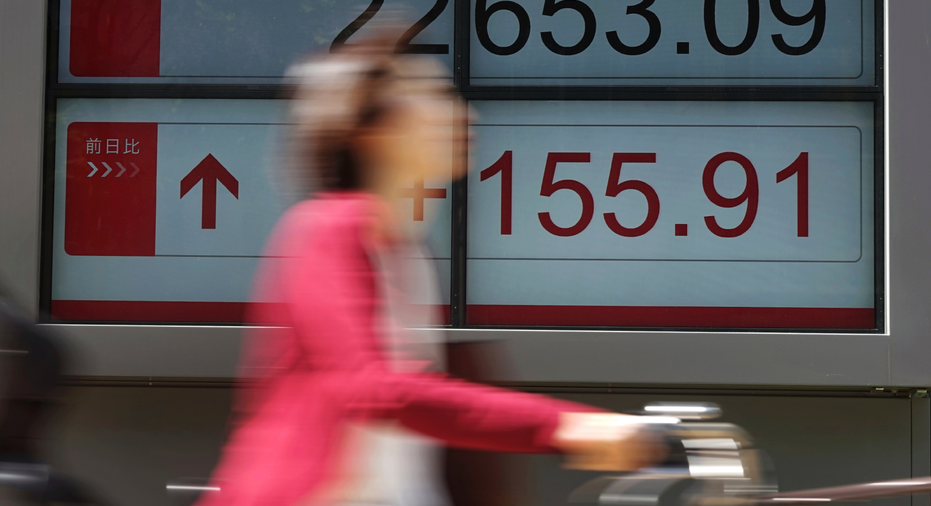 European stock markets eased slightly Friday after a strong rally saw many indexes strike multi-week highs. Wall Street was poised for further solid gains at the open despite ongoing geopolitical unease related to President Donald Trump's decision to pull the United States out of the Iran nuclear deal.
KEEPING SCORE: In Europe, France's CAC 40 was down 0.3 percent at 5,520 while Germany's DAX also fell 0.3 percent to 12,986. The FTSE 100 index of leading British shares was 0.1 percent lower at 7,696. U.S. stocks are expected to open higher with Dow futures and the broader S&P 500 futures up 0.3 percent.
STOCKS IN VOGUE: Stocks around the world have been in demand this past week, partly because general risk appetite has improved in spite of Trump's move on Iran. That suggests that investors are fairly positive on the outlook for stocks, certainly a contrast to earlier in the year. Soft U.S. inflation data have helped, reining in expectations of aggressive interest rate hikes from the Federal Reserve. U.S. consumer prices rose a modest 0.2 percent in April, indicating that that broader inflation pressure in the world's No. 1 economy remains muted. High oil prices have also helped boost the share prices of oil companies.
ANALYST TAKE: "It is worth noting that global equity markets remain highly sensitive to geopolitics and speculation of higher interest rates," said Lukman Otunuga, research analyst at FXTM. "Risks in the form of escalating geopolitical tensions in the Middle East and other forms of uncertainties could still create headwinds for the markets at any time."
ASIAN SCORECARD: Japan's benchmark Nikkei 225 rose 1.2 percent to close at 22,758.48 and South Korea's Kospi added 0.6 percent to 2,477.71. Hong Kong's Hang Seng jumped 1.0 percent to 31,122.06 but the Shanghai Composite slipped 0.4 percent to 3,163.26. Australia's S&P/ASX 200 edged 0.1 percent lower to 6,116.20. Indexes in Taiwan's and Southeast Asia were higher.
ENERGY: Oil futures were trading near their highest level since 2014 as President Donald Trump's decision this week to re-impose sanctions Iran, the world's fifth-biggest oil producer, reverberated. Benchmark U.S. crude oil was steady at $71.36 a barrel on the New York Mercantile Exchange, while Brent crude, used to price international oils, lost 19 cents to $77.28.
CURRENCIES: The euro was up 0.2 percent at $1.1934 while the dollar fell 0.1 percent to 109.25 yen.