European Stocks Stumble to 2-Week Lows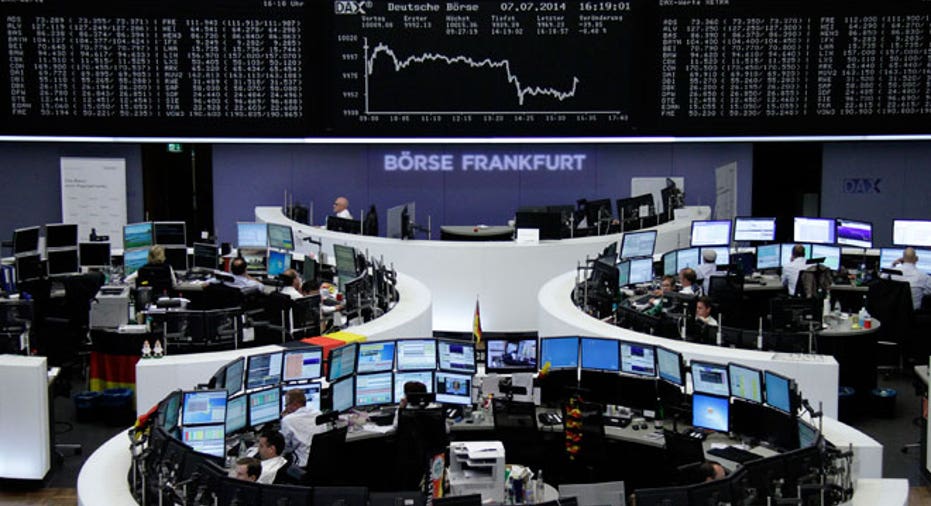 European shares fell to a two-week low on Wednesday, extending losses from the previous session as weighed down by basic resources stocks and banks.
The pan-European STOXX 600 index was down 0.8 percent as global markets were hit by worries that U.S. President Donald Trump could struggle to deliver on his reflationary economic policies.
These doubts hit mining stocks, with a 1.7 percent fall across the sector as the price of copper reached a two-week low. The banking sector dropped 1.8 percent.
"Bank stocks were the biggest losers in U.S. markets, just because they had been doing the best, and they were epitomizing the reflation trade with higher interest rates and higher inflation with Trump-led spending," Jasper Lawler, senior market analyst at London Capital Group, said.
"As the market's been questioning itself, or at least unwinding ... that's been a sector that's been hit the most."
Dutch lender ING Groep was among the biggest fallers, down 5.7 percent after disclosing a criminal investigation which could result in significant fines.
"It is at this stage hard to assess ING's exact role in the alleged wrongdoing, let alone estimate the size of any penalties the group might face," analysts at KBC Securities said in a note.
"Penalties by U.S. authorities on similar criminal proceedings have been very high in the past and we therefore expect investors to react nervously to ING's involvement in this case."
Raiffeisen Bank also dropped 6.4 percent after Immigon completed the sale of 9.92 million shares in the Austrian bank.
The biggest individual faller was Gemalto, which plunged more than 20 percent, on track for its biggest one-day loss on record.
The Dutch digital security services firm plummeted after cutting its profit forecasts, blaming a weak U.S. payments business. Transactions system firm Ingenico also fell 4 percent.
Individual moves higher were relatively muted, though safe-haven precious metals miners Randgold Resources and Polymetal International were in demand, rising 0.4 percent and 1.1 percent respectively.
The broad risk-off sentiment likewise helped defensive stocks such as Portuguese electric utility EDP and Spain's Endesa, which were among top gainers. Europe's utilities sector and telcos were both down just 0.2 percent.
(Reporting by Kit Rees; Editing by Andrew Heavens)