European Stocks Slip; EU Meeting Eyed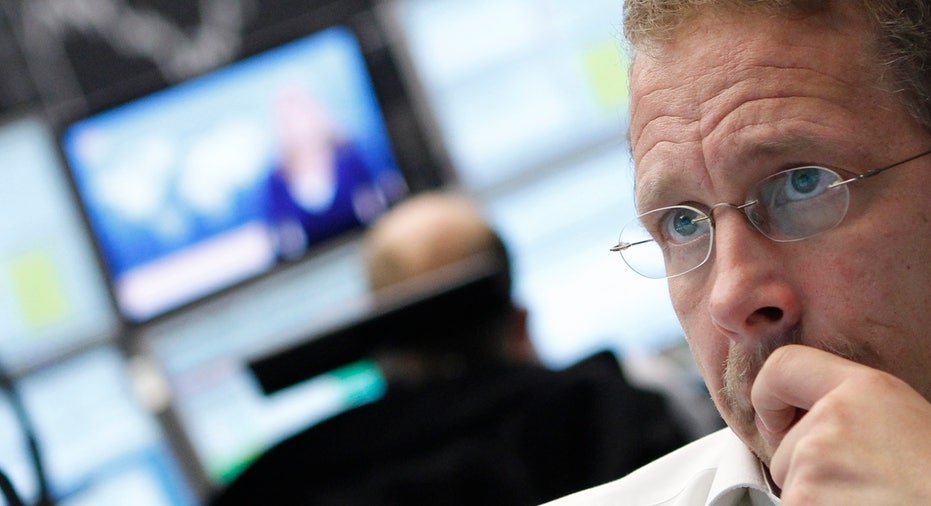 The euro hovered near a two-year low and European shares fell on Monday as the darkening global growth outlook combined with low hopes of progress in Europe's debt crisis at a key meeting of finance ministers to drive investors away from risk assets.
Yields on benchmark Spanish and Italian bonds were also on their way to unsustainable levels as the hopes raised by last month's EU deal to help indebted states and banks began to fade.
Euro zone finance chiefs later on Monday will try to flesh out plans agreed at a leader's summit to give the European Central Bank greater oversight of the bloc's banks and to use the region's rescue funds to reduce countries' borrowing costs.
"If leaders couldn't agree on details, there's little chance that the finance ministers will reach any further agreement, so anyone betting on another positive surprise might be disappointed," said Kimihiko Tomita, head of foreign exchange for State Street Global Markets in Tokyo.
The single currency was off a low of $1.2225, which it hit in thin early trade, to be up just 0.1 percent against the dollar at $1.2276.
Spain, which has applied for up to 100 billion euros ($123.07 billion) from Europe to recapitalise its banks, said at the weekend it would take more austerity measures in coming days but also called for greater urgency from its euro zone partners.
Spanish 10-year government bond yields were 10 basis points higher at 7.08 percent, with the Italian equivalent up a similar amount at 6.13 percent.
The premium investors demand to leave the safety of German debt to hold equivalent 10-year Spanish bonds rose to 578 bps, nearing its all-time high as doubts over the prospects of any action from the Eurogroup meeting later today in Brussels grew.
"In terms of progress, we might actually see a bit more clarification on where we are, but I don't think progress is necessarily the word you use here. It's clarification rather than actually moving forward," said Rob Carnell, international economist at ING.
SHARES SINK
Weaker than expected Chinese inflation data was fuelling the heightened growth fears in equity markets that had followed the disappointingly weak U.S. jobs report on Friday, leaving the MSCI world index down 0.3 percent at 310.05 points.
However, the data was also seen boosting the prospects for stimulus from the world's major central banks, limiting the losses.
Chinese Premier Wen Jiabao said on Sunday that more aggressive efforts to fine-tune economic policies were needed to support an economy still under downward pressure.
On Monday, Chicago Federal Reserve Bank President Charles Evans told a forum in Bangkok: "The economic circumstances warrant extremely strong accommodation."
At the same conference, Boston Fed President Eric Rosengren said the weak jobs data meant it was possible that a third round of quantitative easing would be needed to help the U.S. economy.
The FTSEurofirst 300 index of top European shares was down 0.3 percent at 1,030.47 points, near a one-week low of 1,033.43 points, having traded either side of the no-change mark during a choppy start to trading.
In commodity markets, gold dropped to its lowest in almost two weeks of $1,575.89 an ounce at one point, before edging back to be little changed $1,581.70 as investors weighed up the prospects for further central bank monetary easing.
"The market is not sure where prices should go and the sentiment is fragile," said Lynette Tan, an analyst at Phillip Futures.
Oil was rising, however, as talks to resolve a strike in Norway failed over the weekend, causing supply worries to offset concerns about weaker demand from slowing growth.
Brent rose 99 cents to a high of $99.18 a barrel before easing back to trade around $98.90. U.S. crude was up 45 cents at $84.89.