European Stocks Set to End Winning Streak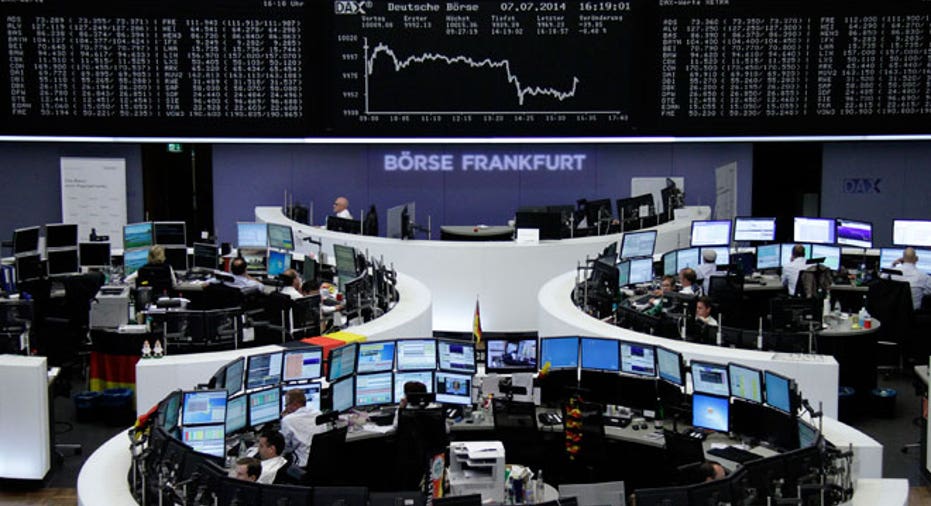 European shares were slightly weaker on Tuesday, poised to snap a five-day streak of gains, as the corporate earnings season kicked into high gear across the region.
The pan-European STOXX 600 index was down 0.2 percent. Financials were among the biggest drags on the index although Credit Suisse rose 3 percent following its earnings.
Frozen baked goods maker Aryzta was the top gainer in the index, surging 12 percent after the company's chief executive said he was stepping down, three weeks after the stock had its worst ever day after a profit warning.
Markets were poised for the first post-election testimony of U.S. Federal Reserve chief Janet Yellen to the Senate Banking Committee in Washington at 1500GMT.
Healthcare, a European sector particularly exposed to the United States, was weighing. The sector index was down 0.6 percent and the worst performing European sector.
"It's mostly those sectors that are more FX influenced, importing and exporting to the United States, that will be impacted (by Yellen's speech). A weaker dollar so far today has seen them fall off," said Henry Croft, research at Accendo Markets.
Sweden's online gaming firm Kindred Group was up 8.1 percent after its Q4 profit topped forecasts.
Investors also cheered German industrial services group Bilfinger, up 4.9 percent, after it reinstated a dividend and beat expectations for 2016 net profit, in results posted after the close on Monday.
Germany's defence and automotive group Rheinmetall was also a top gainer, up 5.5 percent and set for its best day in eight months after UBS upgraded the stock to "buy" from "neutral". The broker said Rheinmetall's cash conversion for defence was turning positive.
Rolls Royce, the British engine maker, was the top European faller after it posted a record loss of 4.6 billion pounds ($5.8 billion) as a fine to settle bribery charges and the collapse in the pound took their toll.
France's CAC 40 was boosted by rumours of sector consolidation in its giant telecoms companies. Bouygues was top of the blue-chip index, gaining 2.6 percent, while Orange gained 1 percent. SFR was the top gainer on the mid-cap index.
The sector has been the subject of M&A speculation over the last year. Bouygues denied talks over sector consolidation.
Positive fourth-quarter GDP data from Germany, boosted by domestic consumption growth, was not enough to lift the DAX into positive territory. Weaker-than-expected British inflation data weighed slightly on the pound, with little impact on the FTSE.
(Reporting by Helen Reid; Editing by Vikram Subhedar and Gareth Jones)