European Stocks Set For Weekly Gain as Good Earnings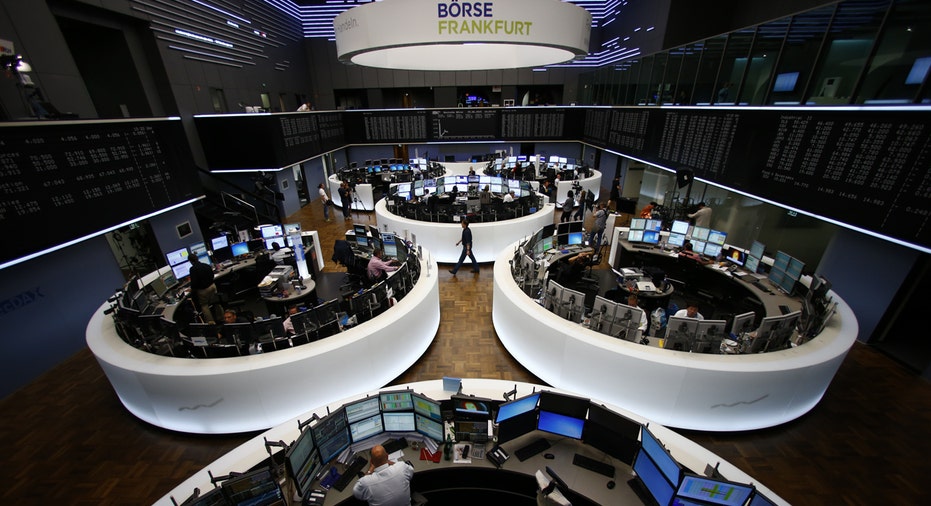 European shares were slightly higher on Friday, on track to end the week in positive territory as healthy corporate earnings, solid economic data and merger activity helped set aside worries over the region's political stability.
The pan-European STOXX 600 index was up 0.2 percent and set for a weekly gain of 0.9 percent that brought index close to a 13-month peak hit in January.
Yet the week has seen some volatility because of investor concerns over the French elections this spring and the re-emergence of talk of Greece leaving the euro.
"Sentiment today is supported by good economic data from China, Italy and the UK ... but the week has seen ups and downs as investors seek reassurance that Europe will hold together," said Carlo Alberto De Casa, Chief Analyst at ActivTrades.
Earlier, China posted much stronger-than-expected trade figures for January as demand picked up at home and abroad.
The robust figures from the world's second biggest economy, a big metals consumer, buoyed copper prices, which in turn lifted mining stocks.
The STOXX 600 Basic Resources index rose 1.8 percent, the biggest sectoral gainer in Europe. The index was also lifted by shares in ArcelorMittal, the world's largest steelmaker, which rose 3.7 percent after posting a higher-than-expected quarterly core profit.
Auto stocks were also in demand, with Renault rising 1.8 percent after posting record full-year results, helped by a comprehensive revamp of its product range, and setting ambitious new mid-term goals.
Jefferies, which has an 'underperform' rating on the stock, said the guidance was more bullish than it had anticipated, meaning there could be a "mild upside" to consensus estimates.
An acquisition by British consumer goods company Reckitt Benckiser also grabbed investors' attention, adding to a string of multi-billion-euro deals that have been unveiled in the first weeks of the year.
Reckitt agreed to buy U.S. baby formula maker Mead Johnson Nutrition for $16.6 billion, its biggest deal ever, which will expand its presence in developing markets. Its shares were up 0.3 percent.
"The target for cost savings is towards the low end of our base case, whilst the growth outlook for Mead seems somewhat unambitious. On this basis, the returns seem hard to justify. There is scope for revenue synergies in time to bring to the equation of course," Barclays said in a note.
"Although we have argued that Mead may seem a 'second best' deal to more plain vanilla consumer health, there are clear strategic merits," it added.
Elsewhere, more well-received company updates brightened the mood.
Top STOXX gainer was mining and smelting firm Boliden , up 5.5 percent, after its quarterly profit beat estimates, while Swiss chemical company EMS Chemie hit a record high after consensus-beating sales and profits.
A weak spot was the French cosmetics giant L'Oreal. Its shares fell 2 percent after sales growth was seen as slightly below consensus.
Top STOXX loser was Just Eat, which tumbled 6.7 percent after CEO David Buttress unexpectedly stepped down.
(Reporting by Danilo Masoni; Editing by Kevin Liffey)