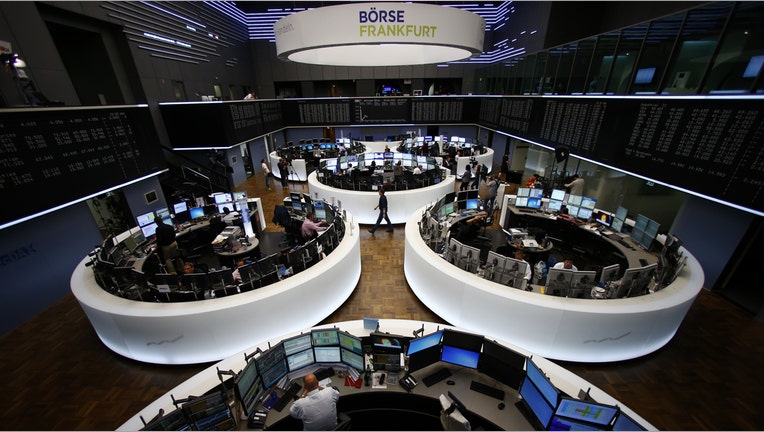 European shares climbed on Tuesday and headed for their third straight month of gains, with a rally in firms such as British online supermarket Ocado and Swedish engineer Alfa Laval after their encouraging earnings updates supporting the market.
The pan-European STOXX 600 index was trading 0.3 percent higher by 0946 GMT, after falling more than 1 percent in the previous session. It has gained around 0.5 percent so far in January after rising in the previous two straight months.
The broader stock market was helped by several company results. Ocado shares traded nearly 7 percent higher, the top gainers in the STOXX 600 index, after reporting a 3.3 percent rise in full-year core earnings and saying that it was well positioned for growth. It was expected to sign multiple deals with several partners in the medium term.
IHS Markit said on Monday that Ocado was the most shorted European company with earnings this week.
Mike van Dulken, head of research at Accendo Markets, said that Ocado's strong trading update prompted investors to grab its shares on Tuesday.
"These strong top-line numbers will make incumbent rival grocers and German discounters green with envy, especially when pre-exceptional profits before tax grew strongly, implying significant margin expansion," van Dulken said.
Alfa Laval, which has been under pressure from low demand in the oil & gas and marine sectors, also advanced about 7 percent to an 18-month high after the company posted fourth-quarter order intake and core profit ahead of analyst forecasts.
However, advances made by companies like Ocado and Alfa Laval were partly offset by other disappointing company updates.
UPM-Kymmene was down 9.4 percent, the biggest faller in the STOXX 600 index and on track for its biggest one-day fall since June last year, after the Finnish pulp and paper maker gave a cautious outlook for this year.
Fragrance and flavor maker Givaudan fell around 5 percent after posting weaker-than-expected net profit in 2016 and proposing a dividend below expectations, as slowing demand in emerging markets made underlying sales growth ease towards the end of the year.
Rig firm Seadrill slumped more than 22 percent and headed for its biggest daily fall since early 2016 after saying that talks to restructure its $8 billion debt had taken longer than expected.
Once the top offshore driller by market capitalisation ahead of Transocean, Seadrill's market value has plunged more than 90 percent in the past three years, hit by a halving of crude prices since mid-2014 that has cut demand from oil firms.
(Reporting by Atul Prakash; Editing by Dominic Evans)