European Stocks Rise on Banks, Oil, as Fingerprint Plummets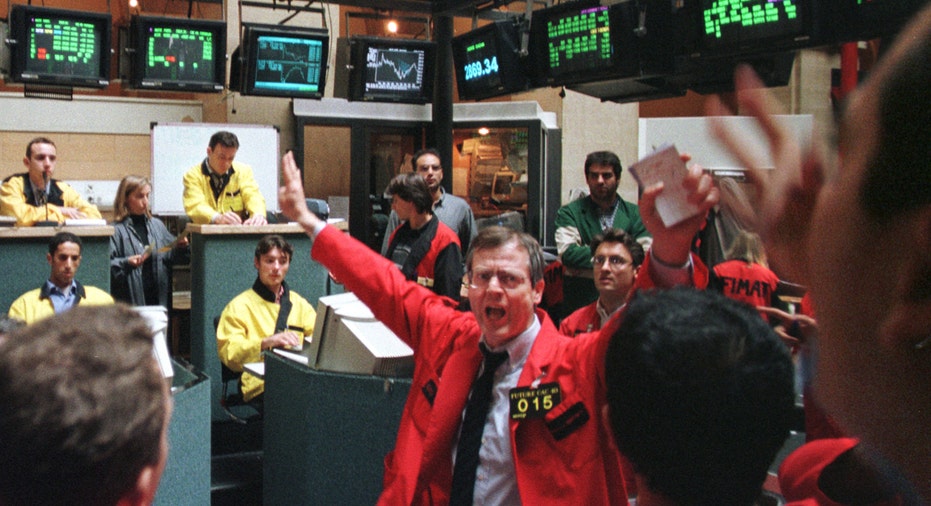 European shares gained on Tuesday with cyclicals, banking and oil stocks outperforming, reversing a cautious start to the week.
Among banks, Deutsche Bank was the top gainer, 3.6 percent above its theoretical ex-rights price as the subscription period for its 8 billion euro capital hike began.
French banks also rallied, with BNP Paribas, Societe Generale and Credit Agricole up between 1.1 and 1.8 percent, after the first presidential debate at which centrist Emmanuel Macron cemented his status as frontrunner.
Shares in Swedish biometric company Fingerprint Cards plummeted 41 percent to a 20-month low after it said it expected an even weaker first-quarter compared to an already weak outlook, and withdrew its forecast for full-year revenues and profitability.
Asset management firm Partners Group was the top gainer after it posted a 41 percent rise in profits for 2016 and hiked its dividend 43 percent, reconfirming gross client demand for 2017 of 8 to 10 billion euros.
Dutch paints and coatings producer Akzo Nobel was up 3.9 percent after reports U.S. company PPG was preparing a renewed takeover bid after its initial offer was rejected.
(Reporting by Helen Reid; Editing by Robin Pomeroy)