European Stocks Inch Higher as Brexit Divorce Process Set to Begin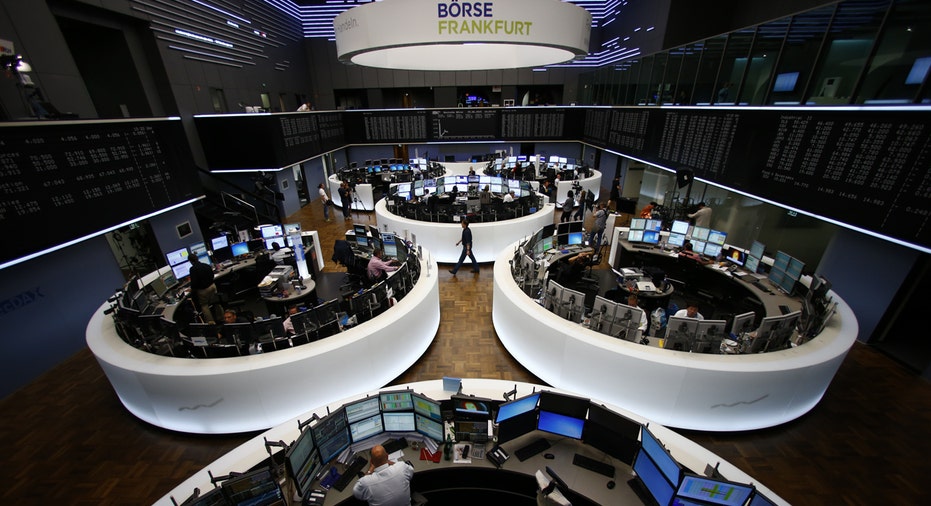 European shares edged higher on Wednesday as Britain was set to formally trigger divorce proceedings with the European Union it joined in 1973.
The pan-European STOXX 600 index was 0.1 percent higher by 1000 GMT, with modest gains driven by broker upgrades and results.
Markets were muted as investors awaited details on the two parties' negotiating positions ahead of long and complex talks.
"It's like a race: we are firing the starting gun and now we just have to see how it develops," said Stephen Macklow-Smith, head of European equity strategy at JP Morgan Asset Management.
"When you have a market that's more driven by macro than fundamentals it can be tricky, but the playbook is well rehearsed. Everyone has already positioned for this," he said.
Both Britain's FTSE 100 and the more domestically exposed mid caps were flat.
"If the negotiations go well, domestic stocks could do a bit better," said Macklow-Smith, noting their devaluation after investors shifted away from domestic exposure since the Brexit referendum last June.
Separately, merger negotiations between London Stock Exchange and Deutsche Boerse were halted after EU antitrust regulators blocked the proposed deal, as expected, saying the merger's size would have harmed competition.
LSE shares gained 1.8 percent, while Deutsche Boerse was up 0.3 percent.
Autos stocks were the best sectoral gainers, rising 0.5 percent. German carmaker Daimler drove gains after it said it expected record sales for its Mercedes-Benz cars for the first quarter.
Automotive suppliers Faurecia and Valeo benefited from broker upgrades.
Engie rose 2.9 percent to its highest in more than four months, the top French and European gainer, after JP Morgan upgraded its view on the gas and electricity supplier to overweight.
Top-ranked JPM analyst Vincent Ayral said Engie had reached an inflection point, with the dilutive effects of the company's transformation plan more than compensated by restructuring gains, supportive FX, and organic growth.
3I Group gained 3.2 percent after Morgan Stanley raised the private equity group to "overweight," saying the value proposition of Benelux-based discount retailer Action, an important part of 3I's portfolio, is not fully priced in to the shares.
Norsk Hydro led basic resource stocks higher, up 2.7 percent after ratings agency Moody's upgraded its baseline credit assessment of the aluminum producer to Baa2 from Baa3.
German online classified ads firm Scout24 was the worst-performing European stock, down 7.1 percent and set for its worst day in 3 1/2 months after it posted results and a 2017 outlook below consensus.
"There seems to have been a good deal of introspection and reflection at Scout ... 2H16 may not be much better than 1H16, but 2017 will be intriguing," say Jefferies analysts.
Swedish bank SEB was down 5.3 percent after going ex-dividend.
(Reporting by Helen Reid; Editing by Kit Rees and Alison Williams)