European Stocks Fall Amid EU Uncertainty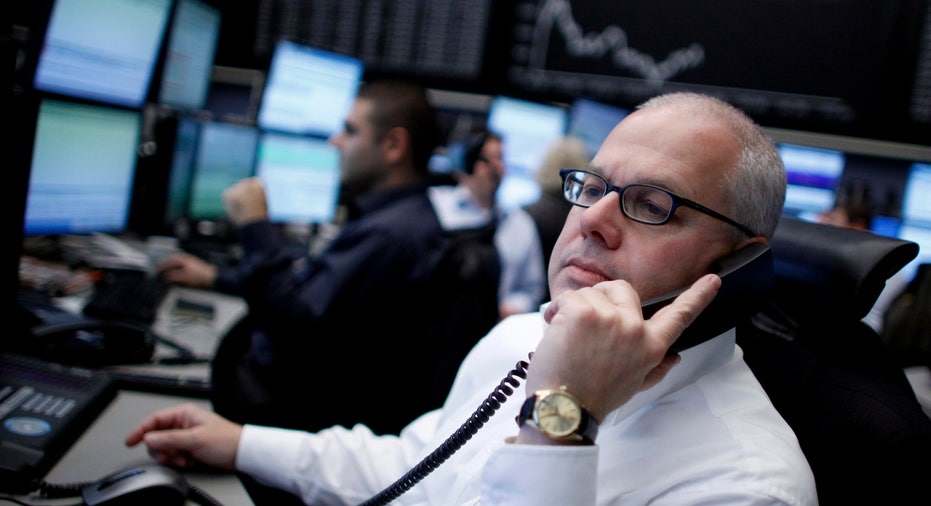 European shares and the euro followed a broad range of riskier assets lower on Monday, as investors refocused attention from central bank stimulus schemes to weak economic fundamentals and the euro zone's still unresolved debt crisis.
The euro zone's troubles remain the focus for markets this week with Spain, under pressure to submit to a rescue programme, due to present its 2013 budget on Thursday and talks due to restart between Greece and the EU/IMF/ECB troika.
The FTSEurofirst 300, which was flat last week after having notched a near 18 percent rise since June, was 0.4 percent lower by 0900 GMT after Asian stocks had finished the day down by the same amount.
London's FTSE 100, Paris's CAC-40 and Frankfurt's DAX were off between 0.3 and 0.7 percent and U.S. futures <SPc1 > pointed to lower open on Wall Street as most major indices started the new week in negative territory.
The sideways market is set to continue "most likely until we get more information from the Spanish issue," Ishaq Siddiqi, a strategist at ETX Capital, said, citing structural reforms expected out of Madrid on Thursday.
"The liquidity rally looks like it's over and global growth worries are back on the agenda."
Germany's closely watched Ifo business survey added to the market gloom, suffering an unexpected fall and underlining the heavy impact the euro zone's travails are having on even the bloc's strongest economies.
The news pushed an already-falling euro to a new two-week low versus sterling and to a session low of $1.2923 against the dollar, putting it within touching distance of last week's low.
"September's fall in the German Ifo business survey is a reminder that even the euro zone's strongest economies are suffering from a serious economic downturn," said Jennifer Mckeown at Capital Economics.
"While Germany might have avoided a recession in Q3, it seems like only a matter of time before the economy starts to contract. This will make support for the peripheral economies even more difficult to muster."
GROWTH WORRIES
Other parts of the currency market also reflected the concerns surrounding global economic health. The growth-linked Aussie dollar slid as its rally sparked by recent central bank stimulus moves ran out of steam, while traditional safety zones the yen and the U.S. dollar both firmed.
"I think the euro's rally has come to an end. Speculators will now be able to build fresh short positions from here rather than going long in the euro," said Teppei Ino, currency analyst at the Bank of Tokyo-Mitsubishi UFJ.
For bond markets it was the euro zone's troubles that remained the dominant theme.
With Madrid making slow progress towards an expected international bailout, Spanish government bond yields rose 6 basis points to 5.85 percent.
Italian and Portuguese yields also rose while the weak Ifo survey boosted demand for German government bonds, with German bund futures up 40 ticks at 140.40 as investors went in search of traditionally risk-resistant assets.
The main commodity markets were also moving lower as the downbeat global mood was compounded by a firmer dollar.
Oil prices, which dropped 4.5 percent last week, were down another 1.5 percent by 0845 GMT to below $110 a barrel. Metals were also broadly lower and gold was roughly 20 cents an ounce lower at $1,759 by 0945 GMT.