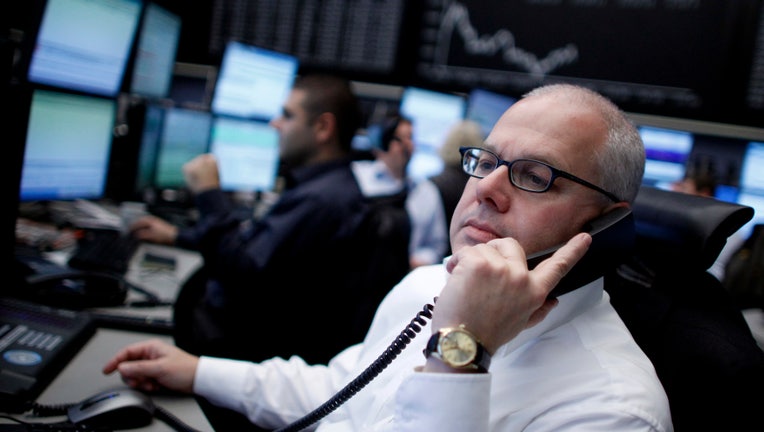 European shares rose back towards five-year highs on Friday, buoyed by media group Vivendi and prospects of a further dose of accommodative central bank policies that were tipped to keep the equity rally on track.
The pan-European FTSEurofirst 300 index was up by 0.3 percent at 1,297.56 points in mid-session trading, moving back near a 5-year high of 1,316.42 points reached on Nov. 7.
The euro zone's blue-chip Euro STOXX 50 index also edged up by 0.1 percent to 3,056.31 points. It is up 16 percent since the start of 2013, while the FTSEurofirst 300 has risen 15 percent.
Media and telecoms conglomerate Vivendi rose to the top of the FTSEurofirst 300's leaderboard after its third-quarter sales and earnings beat forecasts, with the company adding it was making progress with a plan to hive off its SFR telecoms unit.
"I would certainly consider buying Vivendi. I see between 6 to 8 percent upside left in it," said JNF Capital investment advisor Edward Smyth.
Overall, third-quarter results in Europe have been mixed.
According to Thomson Reuters StarMine data, 51 percent of companies on the pan-European STOXX 600 index have beaten or met expectations and 49 percent missed them.
However, equity markets have gained steady support from monetary policies that the world's major central banks have adopted in order to drive an economic recovery after the 2008 financial crisis.
Thomson Reuters Lipper data on Friday showed that European equities enjoyed a 20th straight week of inflows from U.S investors.
The European Central Bank (ECB) last week cut interest rates to a record low of 0.25 percent, and on Thursday the designated new head of the U.S. Federal Reserve, Janet Yellen, defended its steps to spur growth.
The Fed has adopted a bond-buying programme that has hit returns on bonds and driven many investors over to the better returns available from the stock market, helping spur this year's equity rally.
The Fed is due to start to scale back that programme as the U.S economic recovery gathers pace, but most investors expect the programme to stay unchanged for the coming few months.
Andreas Clenow, hedge fund trader and principal of Zurich-based ACIES Asset Management, said he saw no reason for the stock market rally coming to a halt for now, given the backdrop of central bank support.
"The global markets are strongly trending up. You want to be on the 'long' side," he said.
Knight Capital Group strategist Ioan Smith, however, said some investors may look to start trimming back equity holdings before the year-end in order to book profits on gains made so far.