European Shares Up on U.S. Economic Optimism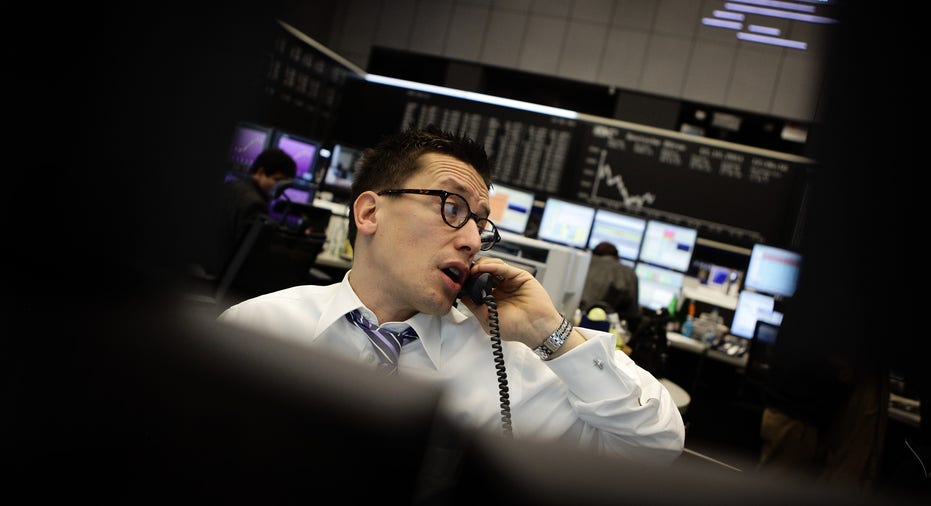 European shares rose on Friday as investors anticipated a strong U.S. jobs figure, with unprecedented central bank monetary policy supporting equities around multi-year highs.
Germany's DAX briefly broke the 8,000 level for the first time sine January 2008 on Friday while the rise in global prices saw MSCI's world share index hit its highest level since June 2008 during the morning.
The FTSEurofirst300 was up 6.09 points, or 0.5 percent, at 1191.30 at 1113, holding near highs last seen just over two years ago as central banks' accommodative monetary policy continues to keep asset prices supported.
"The bulls remain very much in charge of things at the moment, and they have every reason to be bullish with central banks maintaining current levels of support and economic data slowly improving," Fawad Razaqzada, market analyst at GFT Markets, said.
"Jobs data out of the U.S. has been pretty good this week, which has boosted expectations about today's non-farm payrolls release."
Initial claims unemployment data out of the U.S. on Thursday helped push the Dow to fresh all-time highs for the third day in a row, and saw traders position for a higher figure than the 160,000 expansion in non-farm payrolls predicted by economists.
"People are pushing estimates a little higher after the initial claims data (on Thursday), so I think any from 160,000 to 180,000 would be priced in already. You might need to see a number above 200,000 to get a real upside surprise," Gerry Celaya, chief strategist at Red Tower, said.
Societe Generale forecast an expansion of 225,000 in a note on Thursday, well above consensus, and expected risky assets to outperform and the S&P to add 0.4 percent if their forecasts were met.
RISK-ON
In Europe, investors were already adding risk in anticipation of the release. Financials were main beneficiaries with banks and insurers 1.6 and 0.7 percent higher respectively.
Norwegian bank DNB led FTSEurofirst gainers, up 5.4 percent after hiking mortgage rates, which analysts said could boost profitability.
Credit Suisse was also a top riser, adding 2.8 percent after UBS raised the Swiss investment bank to "Buy".
Telecoms also rose, gaining 1.3 percent after a spate of favourable broker coverage.
France Telecom gained 3.4 percent after it was upgraded to "outperform" from "neutral" by Exane BNP Paribas, and satellite communications provider Inmarsat rose 1.3 percent after host of upgrades following results on Thursday, as brokers and investment banks concentrated on the companies future rather than its troubled recent past.
The euro zone's blue chip Euro STOXX 50 index, Germany's DAX and France's CAC 40 are poised to record their best weekly gains in nearly four months.
Equity allocations have only recovered about 40 percent of the drop that occurred between 2007 and 2009 and leaving more room for institutional investors to increase allocations, analysts at Nomura said in a note.
Gains have been propelled in part by expectations that central banks' monetary policies will remain accommodative for a while, but some investors voiced worry that markets were too optimistic about central banks' willingness to keep on easing in the face of improving macroeconomic data.
"We think the market is running up too fast and too far. People are much too optimistic. It is not possible to have the best of both worlds, both QE and an economic recovery," said Francois Savary, chief investment officer at Swiss bank Reyl, pointing out that good economic data puts pressure on central banks to end stimulus programmes.
"I think the markets will move higher by the end of the year, but we see some consolidation of between 5-7 percent on the S&P and in Europe in the coming weeks."