European shares up on German coalition talk, UK bank tests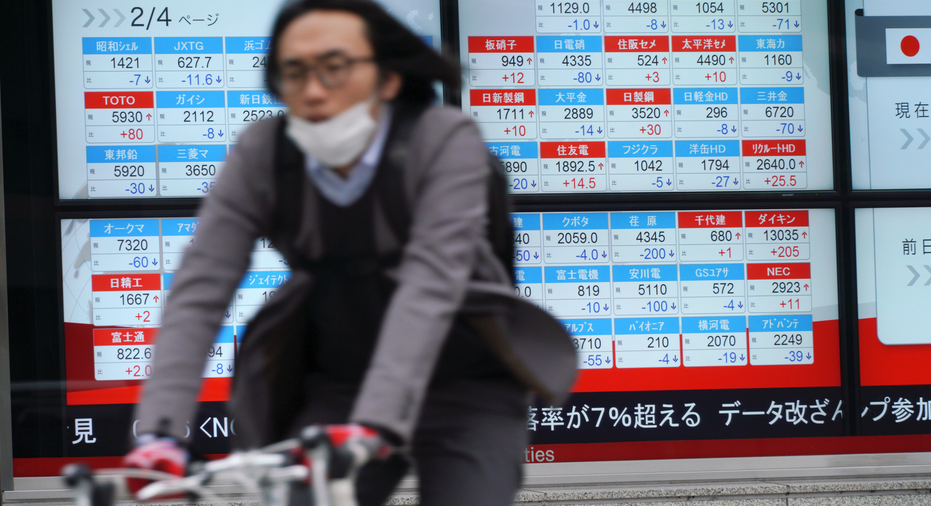 European shares were higher Tuesday following a downbeat day in Asia, after German Chancellor Angela Merkel said her conservative bloc was willing to discuss forging a "stable government" with the Social Democrats and after the Bank of England issued a relatively upbeat report on Britain's biggest banks.
KEEPING SCORE: In Europe, France's CAC 40 gained 0.5 percent to 5,384 while Germany's DAX added 0.3 percent to 13,036. Britain's FTSE 100 edged up 0.5 percent to 7,423. U.S. shares were set to drift higher at the open, with Dow futures and the broader S&P 500 futures up 0.2 percent.
GERMAN POLITICS: Merkel said Monday her conservative bloc was willing to start talks on trying to forge a "stable government" with the Social Democrats, with an eye on the large challenges Germany faces both internationally and domestically. The Social Democrats, Merkel's partners in the outgoing government, initially refused to consider another so-called "grand coalition" after disastrous election results. But following an appeal from the country's president they reversed course Friday and said they were open to holding talks.
UK STRESS TESTS: Britain's biggest banks are strong enough to withstand a "hard Brexit" and could even weather a deeper recession than the one they struggled through during the global financial crisis nearly a decade ago, the Bank of England said. While concluding that lenders would still have enough capital to provide credit to households and businesses if Britain crashes out of the European Union without a deal, the Bank of England warned that the picture wouldn't be so clear-cut if a so-called "disorderly" Brexit happens during a sharp global recession.
ANALYST TAKE: "With Brexit negotiations falling at almost every hurdle, the risk of a disorderly exit from the EU is becoming increasingly likely," said Joshua Mahony, Market Analyst at IG. Thus with each progressive test highlighting the improved standing of UK banks, it is clear that these stress tests are making a marked improvement to the financial stability of the U.K. economy."
NORTH KOREA WORRIES: Reports that Pyongyang may be readying another missile launch weighed on investor sentiment in Asia. The Kyodo news service and other Japanese media reported, citing unidentified government sources, that Japan was on alert after catching radio signals suggesting North Korea might be preparing for a ballistic missile launch. Japan's government spokesman said the country is on alert but would not comment on the reports.
ASIA'S DAY: Japan's benchmark Nikkei 225 was nearly unchanged at 22,486.24. Australia's S&P/ASX 200 lost nearly 0.1 percent to 5,984.30. South Korea's Kospi added 0.3 percent to 2,514.19. Hong Kong's Hang Seng was little changed, slipping less than 0.1 percent to 29,680.85, while the Shanghai Composite recovered to 3,333.66, up 0.3 percent. Shares in Southeast Asia were mixed.
ENERGY: Benchmark U.S. crude dropped 46 cents to $57.65 a barrel in electronic trading on the New York Mercantile Exchange while Brent crude, used to price international oils, declined 60 cents to $63.24.
CURRENCIES: The euro fell 0.1 percent to dollar rose to $1.1885 while the dollar rose 0.2 percent to 111.31 yen.