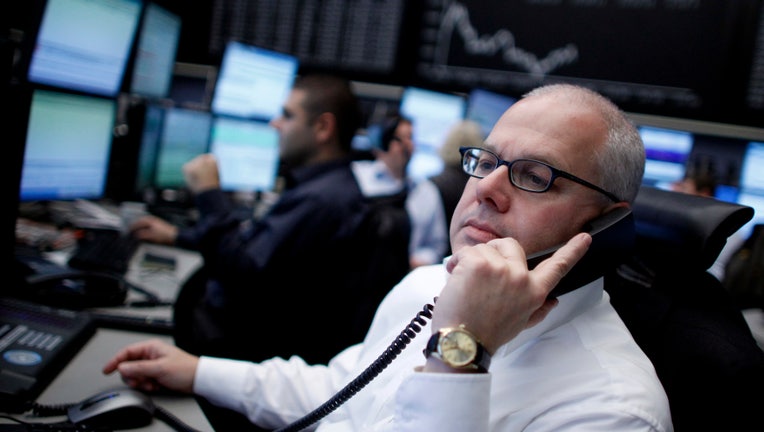 European shares were mixed in early trade on Wednesday, taking a breather from a sharp rally started in mid-April, with lower-than-expected growth data for Germany and France denting investor appetite.
At 0754 GMT, the FTSEurofirst 300 index of top European shares was up 0.04 percent at 1,237.77 points, while the euro zone's blue chip Euro STOXX 50 index was down 0.3 percent at 2,786.46 points.
Germany's DAX pierced above its recent record high in early trade, gaining as much as 0.37 percent, before slipping back into negative territory, down 0.05 percent.
Data showed Germany's economy grew just 0.1 percent in the first quarter, while France entered a shallow recession, contracting by 0.2 percent, more than economists had expected.
Barclays France director Franklin Pichard said the sluggish data reinforced the view that the European Central Bank's policy stance will have to remain very accommodative for a while.
"There won't be changes for now regarding central bank policy, which is supporting inflows into risky assets. Investors are digesting the bad GDP figures, but the main focus for (the) market is still the liquidity."
Shares in Allianz climbed 0.7 percent after the insurance group posted a surge in profit and revenue, while steelmaker ThyssenKrupp rose 3.6 percent after reporting better-than-expected profit and on speculation that the sale of its Steel America unit is imminent.
Shares in Italy's Banca Monte dei Paschi di Siena rose 1.8 percent after the bank posted a smaller-than-expected quarterly loss, fuelling hopes of a turnaround for the lender, embroiled in a derivatives scandal.
European stocks have gained nearly 10 percent since mid-April, boosted in part by the ECB's supportive monetary policy, including an interest rate cut earlier this month.
"The euro zone economy is stalled, but people are buying for the medium term, betting that things will improve on the macro front around September," said David Thebault, head of quantitative sales trading, at Global Equities.
"Investors are buying every dip. With gold now bearish and high-yield debt in a bubble, equities is the only interesting risky asset class out there."