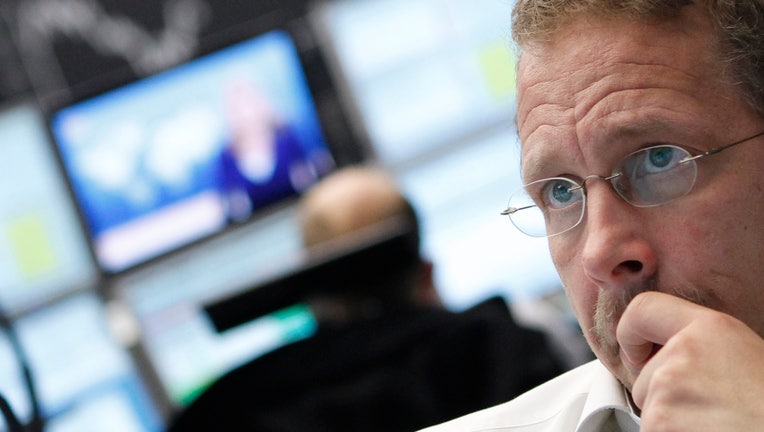 European shares and bonds fell across the board on Wednesday as robust U.S. economic data fanned speculation the Federal Reserve may soon begin tapering back its bond-buying programme.
The FTSE Eurofirst 300 index of top European shares was down 1.0 percent by mid-morning, giving back much of the previous day's 1.3 percent gain.
But analysts said given the growth momentum implied by Tuesday's U.S. figures for home prices and consumer confidence could limit the falls.
That would encourage a broad investor focus on the better returns shares offered over bonds.
"We still see the rally continuing as the U.S. economy is getting stronger, monetary policies will remain supportive and there are not a lot of alternatives to equities," Philippe Gijsels, head of research at BNP Paribas Fortis Global Markets.
The prospects of stronger U.S. growth allied to an early retreat from the Fed's $85 billion a month stimulus programme weighed heavily on fixed income markets, and both German Bunds and peripheral euro zone debt tracked falls in U.S. Treasuries.
The key German Bund futures contract was down 35 ticks to 143.48, following on from a rise in the 10-year Treasury note yield to a high of 2.235 percent on Wednesday, its highest since April 2012 .
Lower-rated ten-year Spanish government bond yields were up 4 basis points at 4.34 percent and Italian yields up 3.4 bps to 4.08 percent.
Some analysts said the debt market may have over-reacted to the short-term risks of any Fed tapering.
"We think the market has overplayed the short-term risk that the Fed will change its policy, that they will start tapering QE (quantitative easing). We think it's too early for that," said Elwin de Groot, senior market economist at Rabobank.
YEN STRENGTH
The dollar, which has been rising on bets on a reduction in Fed stimulus, hovered near three-year highs against most major currencies, held in check by a stronger yen.
The yen, often used as a safe haven by investors, gained as stocks fell, rising around 0.7 percent at 101.65 to the dollar
Commodity markets were mixed.
The recent firmness of the dollar dragged on copper and platinum, while oil was near a one-month high just above $104 per barrel as Tuesday's upbeat U.S. data fed hopes of improved demand from the world's top consumer.
"People are starting to realise that the United States has got to lead us out of this economic slump," said Tony Nunan, an oil risk manager at Mitsubishi Corp in Tokyo.