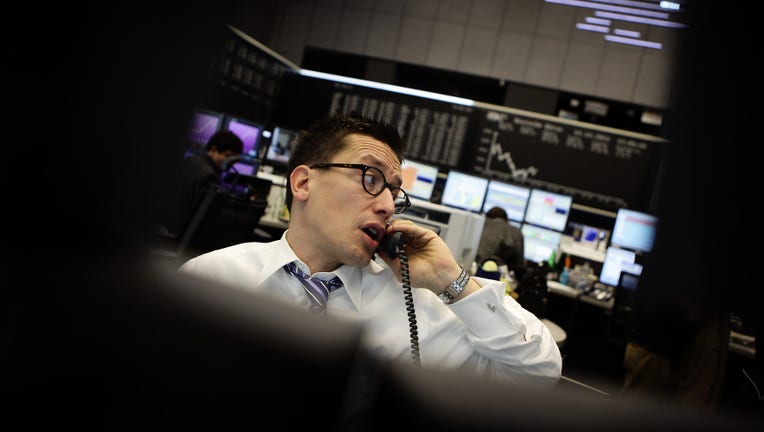 European shares dipped early on Monday as investors took a breather following the previous week's rally to multi-year highs, although further gains were seen on the back of strong support from central banks.
Trading volumes were thin with the UK stock market, Europe's largest, closed due to a national holiday.
At 0745 GMT, the euro zone's blue chip Euro STOXX 50 index was down 0.3 percent at 2,756.73 points. On Friday, the benchmark topped its 2013 high hit in January and surged to a near-two year peak of 2,764.17, rising after better-than-expected U.S. monthly jobs data.
"Now that the index crossed above its 2013 high, the mood is definitely bullish," said Guillaume Dumans, co-ahead of 2Bremans, a Paris-based research firm using behavioral finance to monitor investor sentiment.
"Central bank action is the main reason behind the rally, and it eclipses for now any worries about the macro economy."
Around Europe, Germany's DAX index was down 0.1 percent, but with its record high still in sight, and France's CAC 40 was down 0.2 percent, retreating from a near-two year high hit last week.
Spain's IBEX was down 0.1 percent and Italy's FTSE MIB down 0.4 percent.
French utilities GDF Suez and EDF were down 1.2 percent and 0.7 percent respectively, as investors worried about potential stake sales from the French state after Prime Minister Jean-Marc Ayrault said on Sunday the government was considering selling part of its holdings in a number of firms.
On the earnings front, German industrial gases producer Linde rose 3 percent after posting better-than-expected results.
The Euro STOXX 50 index surged 3 percent last week, boosted by the European Central Bank's interest rate cut as well as an unexpectedly robust U.S. monthly jobs report which eased worries over the pace of economic growth in the world's biggest economy.
"The positive trend could accelerate with the Euro STOXX 50 rising towards its 2011 highs," Aurel BGC chartist Gerard Sagnier said.
"Every dip will be an opportunity to buy."