European Shares Slip; G7 Call in Focus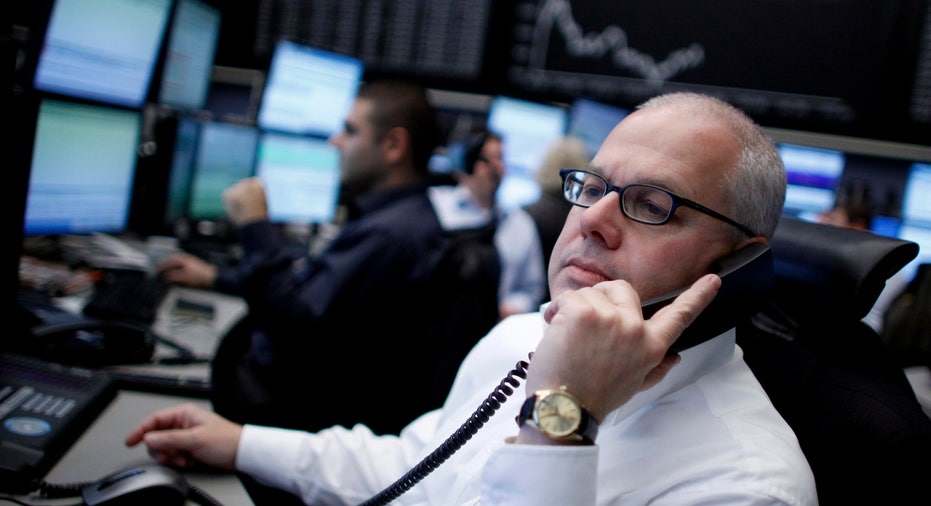 European equity markets edged lower in a volatile session on Tuesday, as investors balanced the uncertain prospects of decisive stimulus steps from G7 policymakers, concerns about the euro zone crisis and a darkening technical picture.
Spanish troubles returned to the fore after Treasury minister Cristobal Montoro said the euro zone's fourth biggest economy was shut out of the credit markets.
The euro zone crisis is top of the agenda for an 1100 GMT call between the finance chiefs of Group of Seven industrialised nations, although strategists cautioned against expecting any concrete actions as a results.
"We've seen nothing but disappointment every time the G7 gets together. The agenda is to force Europe to do something, but I think it is still less than likely that there will be something concrete coming out of this other than good intentions," said Steen Jakobsen, chief economist at Saxo Bank.
The Euro STOXX 50 was down 0.1 percent by 1018 GMT at 2,076 points, erasing earlier gains in a volatile session with volumes thinned by a second day of UK public holidays. The index has lost around a fifth of its value since mid-March and is in sight of an eight-month trough of 2,050.16 set last week.
"We are in a political environment where the debt crisis, the Greek situation is pushing down the market," said Oliver Roth, head trader at Close Brothers Seydler.
"I think it's a miracle that we are still kind of stable ... There is a huge risk that if Greece gets out of the euro that we will see much further pressure on the markets."
The Greek bourse underperformed sharply, shedding 4.3 percent. All eyes are on June 17 elections and whether Greece will be able to form a government willing to stick to the international bailout terms and thus avoid a euro zone exit with unpredictable contagion risks for the rest of the region.
Spain, however, outperformed, with the IBEX up 0.3 percent, cheered by Montoro's comments that Spanish banks should be recapitalised through European mechanisms.
Highlighting Europe's problems, data showed euro zone retail sales and German industrial orders dropping more than expected in April.
DEATH CROSS
From a technical point of view, the outlook for Euro STOXX 50 remains gloomy after the index dipped below November's troughs last week.
"The break confirms that the market holds its next target below the 2011 low point. Accordingly we are still very much in favor of selling temporary bounces such as the current one," strategists at SEB said in a note.
The charts also looked negative for the French CAC 40 index , where the 50-day moving average crossed below the 200-day moving average in early trading on Tuesday, a strongly bearish technical signal called 'death cross', which usually means further losses in the index six months down the road.