European Shares Slip as U.S. Fiscal Worries Mount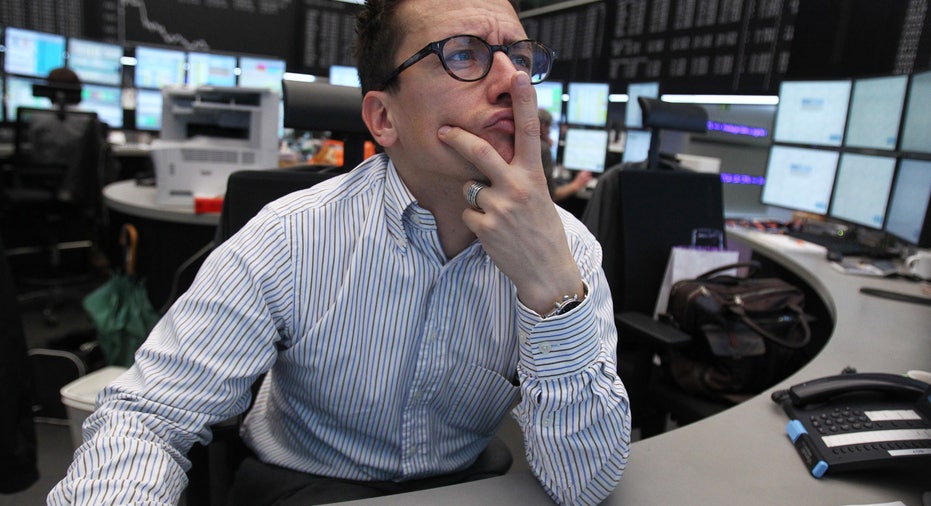 European shares dipped on Wednesday as concerns over U.S. lawmakers' lack of progress on a deal to avoid looming spending cuts and tax hikes affected the region's stock markets.
The pan-European FTSEurofirst 300 index, which rose 4 percent last week, slipped 0.2 percent to 1,104.95 points by midday. The euro zone's blue-chip Euro STOXX 50 index fell 0.4 percent to 2,532.58 points.
U.S. Senate Majority Leader Harry Reid said on Tuesday he was disappointed there had been "little progress" among Democrat and Republican lawmakers as they try to reach a deal to avoid the year-end "fiscal cliff".
The term refers to $600 million in spending cuts and tax hikes that will be triggered if there is no agreement to stop them. It is feared they could derail the U.S. economic recovery, in turn hurting the global economy.
Berkeley Futures associate director Richard Griffiths said Reid's comments had led to "light selling" of futures contracts on Germany's DAX equity index and the Euro STOXX 50.
The December DAX futures contract was down by 0.3 percent to 7,318.50 points, while the December Euro STOXX 50 futures contract fell 0.4 percent to 2,530 points.
"We're entering into a period of uncertainty. I don't see much reason for buying the market at this moment. I see the market drifting downwards in the weeks to come," said Griffiths.
RAIFFEISEN SLUMPS
Banking shares, which are "high beta" stocks that often outperform a rising market and underperform a falling market, took the most points off the FTSEurofirst 300 index, with the STOXX 600 Europe bank index falling 1 percent.
Austrian-based bank Raiffeisen was the worst-performing stock on the FTSEurofirst 300 index, declining by more than 5 percent after the bank said it expected bad loans to rise given the tough market conditions.
Yet despite persistent worries over the global economy and euro zone debt crisis, European equities have held onto gains made since late July, when European Central Bank head Mario Draghi pledged "whatever it takes" to protect the euro currency.
The FTSEurofirst 300 is still up by around 10 percent since late July, while the Euro STOXX 50 has risen around 13 percent in that time.
Several traders took a more positive view on the outlook for European equities, with many investors expecting a traditional year-end rally in stock markets and an eventual U.S. political compromise to avert any "fiscal cliff" hit to the economy.
"If there were real worries about the fiscal cliff, the market would have fallen by more," said MB Capital trading director Marcus Bullus.
Tavira Securities head of trading Toby Campbell-Gray also expected European shares to hold near their current levels.
"I would use any weakness in the equity market to put money in the market. The investment community largely knows about the fiscal cliff and the problems in the euro zone, and investors still want to buy this market," he said.