European Shares Slip as Bank Worries Resurface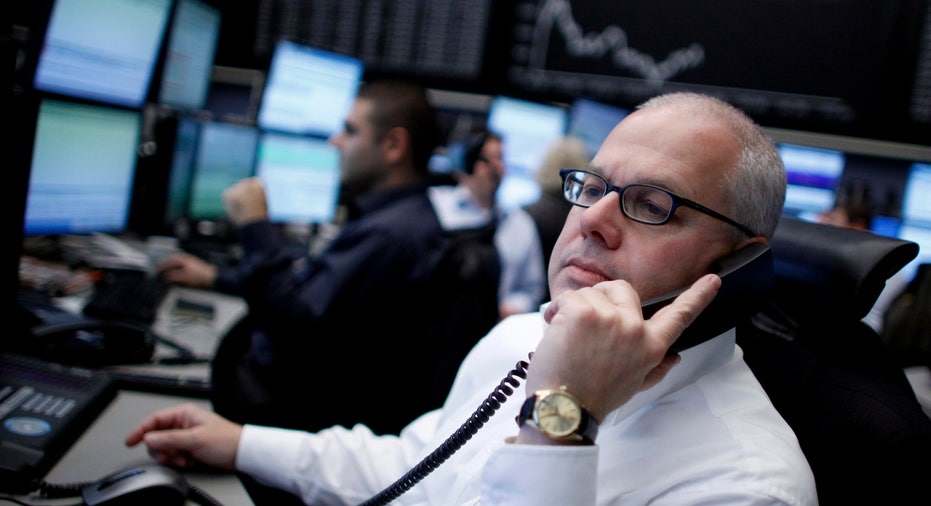 European shares fell on Wednesday morning, with banks down on concerns a cash-strapped market will make it expensive for them to raise capital and for euro-zone countries to refinance debt.
Italian lender UniCredit fell 8.5 percent after pricing its capital increase at a 43 percent discount to the theoretical ex-rights price, pointing to a weak appetite for banking shares at a time when several lenders face capital increases.
Italy's largest bank by assets has to fill a capital shortfall of 8 billion euros -- the second-biggest in Europe after Spain's Santander, down 4.2 percent -- to meet tougher requirements set by the European Banking Authority to protect the region's lenders from the debt crisis.
"The subscription price was at a much bigger discount than people had expected," said Andrew Lim, banks analyst at Espirito Santo.
""I don't think Santander will need to raise as much. But generally speaking, across the continental banks, the fear is we don't want to get exposed to any dilution risk via a massively discounted rights issue."
In a sign of how wary banks are of lending to each other, commercial lenders' overnight deposits at the European Central Bank hit a new record high of 453 billion euros, data showed on Wednesday.
This came against the backdrop of a huge sovereign refinancing cycle kicking off in the euro zone, with traders worried that debt-laden countries such as Italy and Spain may have to pay high prices to meet their needs.
At 0949 GMT, the FTSEurofirst 300 index of top European shares was down 0.3 percent at 1024.93 points after hitting a five-month high on Tuesday, when strong manufacturing data from the United States and China helped divert market attention from euro woes.
Euro zone banks, many of which are heavily exposed to euro zone debt, fell 2.5 percent ahead of a German debt auction later in the session.
They weighed on the Euro Stoxx 50 index, which fell 0.8 percent to 2,370.89 after stalling just below a strong resistance level at 2,402 points on Tuesday, which corresponds to a peak hit in early December.
"We're seeing some overbought signs on the hourly chart, but as long as prices manage to stay above 2,300, we should see some upside potential in the coming weeks," said Roelof-Jan Van den Akker, senior technical analyst at ING, adding upside should be limited at 2,500.