European Shares Slide Amid Economic Concerns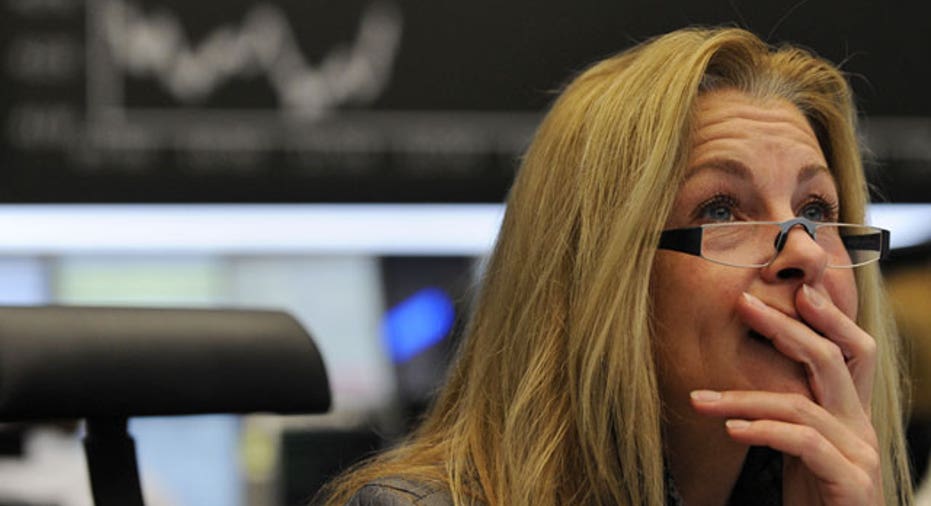 Financial markets kicked off September in a grim mood on Thursday with poor European economic data prompting a regional sell off that ended a four-day winning streak.
Euro zone manufacturing activity contracted for the first time in almost two years in August, underlining investor concerns about a deteriorating global growth picture.
MSCI's all-country world stock index was down 0.4 percent, taking the year's losses to 6.4 percent. Global stocks in August fell more than 7.5 percent, their biggest monthly decline since May last year.
Investors entered the month in one of the most bearish moods in recent times. Reuters asset allocation polls on Wednesday showed leading fund companies were holding less than 50 percent of their mixed-asset portfolios in stocks.
Sentiment has been battered over the summer by signs of an ailing global economy and by the euro zone's inability to contain its debt crisis.
A raft of economic data is due over the next two days -- culminating in the monthly U.S. jobless report on Friday -- that should give investors guidance as to how far the global economy has slipped.
China saw a modest improvement in factory activity in August, according to a purchasing managers' survey released on Thursday, but Europe's data was poor.
In a worrying sign for policymakers, the regional slowdown appeared to be spreading. German factories, which have supported growth in the bloc for some time, hit the brakes in August and France's manufacturing sector contracted for the first time since July 2009.
Attention was turning towards the U.S. manufacturing report later.
"The global economy is clearly going through a marked slow-down in economic activity and the market is trying to assess whether this will be just a soft patch or whether we are heading towards a recession," said Audrey Childe-Freeman, EMEA head of currency strategy at JP Morgan Private Bank.
The pan-European FTSEurofirst 300 was down nearly three-quarters of a percent. It lost 11 percent in August, its biggest monthly percentage drop since October 2008 after the collapse of investment bank Lehman Brothers.
Japan's Nikkei earlier closed up 1.18 percent.
EURO WEAKER
The euro fell against the dollar, taking its cue from lower stock markets.
The yen stayed under pressure on dollar buying by Japanese accounts, lifting the dollar to around the 77 yen level and soothing jitters that another round of intervention by Tokyo authorities may soon be on the way.
On bond markets, peripheral euro zone debt was set to come under scrutiny. Spain was returning to the market to sell a new 5-year bond after an Italian auction this week saw relatively weak demand.
Spain's Treasury is looking to sell 3-4 billion euros of the paper at its first auction since Aug. 4.
Regular buying of Spanish and Italian bonds in recent weeks by the European Central Bank has kept yields on their 10-year benchmark bonds around 5 percent. .