European Shares Rise on Easing Hopes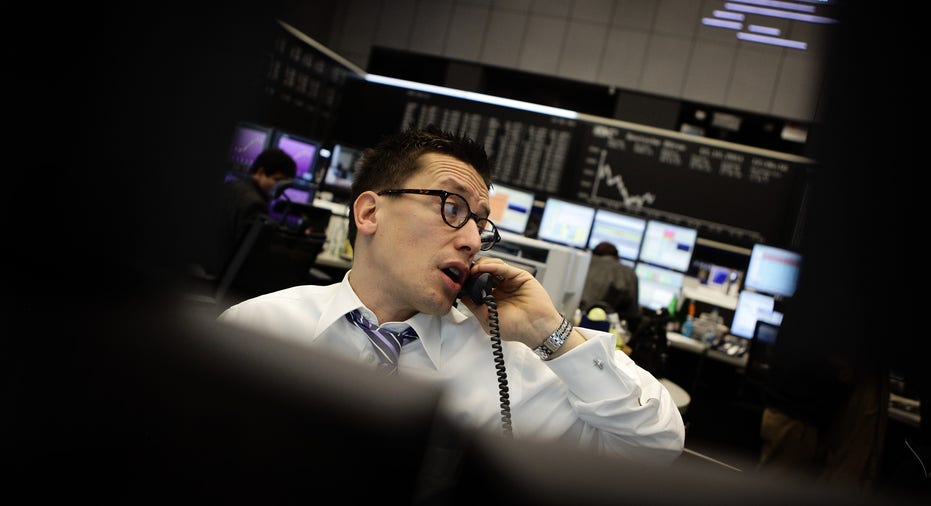 European equities edged higher on Tuesday, with weak German data bolstering expectations for market-friendly stimulus from European policymakers and the U.S. Federal Reserve also eyed for possible action soon.
German economic sentiment posted its biggest monthly drop since 1998 in June, with the ZEW survey coming in far below expectations in a sign that even the bloc's strongest economy was not immune from the crisis.
Although this caused a knee-jerk drop in equities, markets quickly turned around as investors speculated this may help to galvanise political and European Central Bank action.
"The Germans can no longer say that they are immune to the euro zone crisis. Everything is pointing towards another liquidity injection into the system," said Francois Savary, chief investment officer at Swiss bank Reyl.
"I believe that Europe will have to go for a LTRO 3 and that the ECB will cut rates in July," he added, referring to the bank's long-term refinancing operations, used to inject cheap cash into the banking system in December and February and which helped fuel the new year rally in equities.
The pan-European FTSEurofirst 300 added 0.4 percent to 997.85 points by 1014 GMT, as the weak German data reignited stimulus hopes dimmed by the weekend's Greek elections, where a narrow win for conservatives reduced the chances of an imminent euro exit and thus the need for intervention.
The impact of the euro zone crisis rippled through corporate performance, with shares in Danone dropping 7.1 percent after the French food group warned of a fall in profit margins due to rising materials costs and the deepening debt crisis in southern Europe.
On the flip side, British engineer Weir Group, which derives the vast chunk of its revenues from outside Europe, rallied 4.8 percent after issuing an upbeat outlook.
CONTRARIAN BUY
Madrid's IBEX rose 1.6 percent, cheering the possibility of policy action and shrugging off the results of a debt auction which saw Spain pay the highest yield to sell 12-month bills since the launch of the euro.
In Athens, the ATG added 2.1 percent, building on Monday's 3.6 percent rally as investors watched for progress in the formation of a coalition government and for any signs that the European Union may be prepared to soften its bailout terms.
The Euro STOXX 50 index of euro zone bluechips gained 0.2 percent to 2,160.73.
The medium-term trend for the index remains down, with support - based on recent highs and lows - at 2,153, 2,150 and 2,142, according to technical analysis by Credit Agricole.
But with the benchmark already down around 7 percent since the start of 2012 and 25 percent versus year-ago levels, some investors are starting to see value, especially given the protective cushion expected from policymakers.
"We are quite optimistic that the market has already discounted a lot of bad news and we can see that pessimism - as a contrarian signal - has already reached old highs, so we are quite optimistic that markets could rise during the summer," said Markus Reinwand, equity strategist at Helaba in Frankfurt.
"European and German equities are quite attractive because they are valued very low compared to history, compared to U.S. stocks and compared to fixed income. So as a contrarian play we would buy European and German equities."
Investors hoping for action from the ECB are likely to have to wait at least the July 5 Governing Council meeting. European central bankers also meet on Wednesday, but no interest rate announcement is scheduled that day.
A more immediate boost for markets could come from the U.S. Fed, which starts a two-day meeting on Tuesday. Weak jobs data has increased the chances of some kind of action, most likely an extension of "Operation Twist," its effort to drive down long-term borrowing costs by selling short-dated securities to buy ones with longer maturities.