European Shares Jump on Spain Agreement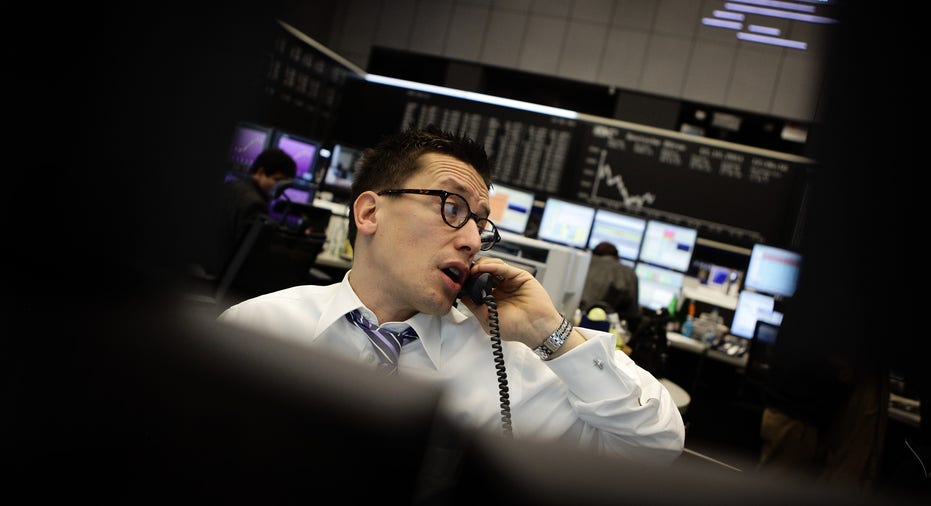 European shares inched up on Tuesday after the region's finance ministers made limited progress on measures to help embattled Spain, but the euro and commodities fell as signs of a sharp slowdown in China fuelled anxiety about the global economy.
The FTSE Eurofirst index of top European shares edged up 0.6 percent to 1036.40, after the euro area finance chiefs agreed a deal which will release 30 billion euros of bailout funds for Spain's troubled lenders by the end of July.
The euro zone ministers also decided to grant Spain an extra year until 2014 to reach its deficit reduction targets but made no apparent progress on how the bloc's new rescue fund, the ESM, will be used to help lower Madrid's elevated borrowing costs.
The euro fell 0.3 percent to $1.2280, slipping back in the direction of a two-year low of $1.2225 hit on Monday.
The euro's struggles saw the dollar index, which measures the greenback against a basket of major currencies, climb 0.1 percent at 83.219, near a one-month high.
"With the (euro zone) finance ministers' meeting out of the way without proving to be a source of inspiration for risk assets, the focus of the market now turns to the German constitutional court," said Chris Weston, an institutional dealer with IG Markets.
The German court is due to give its preliminary ruling on complaints against the European Stability Mechanism (ESM) and the euro zone's fiscal compact, which could ultimately lead to a further implementation delay.
Spanish 10-year bond yields eased about 14 basis points on news of the deal to just under the crucial seven percent level widely seen as unsustainable.
The euro finance chiefs plan to reconvene in Brussels on July 20 to finalise the agreement, having first obtained the approval of their governments or parliaments.
"I think we have a long ways to go before we reach the stage at which policymakers will be ready to act, particularly as it relates to potential bond purchases in the secondary market," said Todd Elmer, currency strategist for Citi.
CHINA WORRIES
Meanwhile the world's second largest economy China sharply curtailed its levels of imports in June in further evidence that Europe's three-year debt crisis is dragging down economic activity around the world.
Demand for Chinese goods in June was also below its usual pace in part because the U.S. economy has also not fully recovered, a top Chinese customs official said.
Annual import growth was 6.3 percent in June, far short of the 12.7 percent forecast by economists and the 12.7 percent achieved in May. China's crude oil imports for June plunged to their lowest levels of the year from a record high in May.
The lacklustre trade numbers came a day after data showed inflation in China eased further in June, giving room to the central bank to loosen its monetary policy to stimulate growth without stoking upward price pressures.
This is a busy week for Chinese economic data releases which culminates on Friday with second-quarter gross domestic product figures, which are expected to show the lowest growth in at least three years.
The latest batch of numbers sent share markets lower across Asia but left the MSCI world equity index largely unchanged at 309.50 after three days of losses.
Brent crude oil was down 1.7 percent at $98.60 a barrel after the data with worries over supply disruptions also easing as a labour strike in Norway's oil industry ended.
Gold prices edged down as the nervousness about global economic growth saw investors turn towards the dollar for safety.
Spot gold dipped $1.50 to $1,585.15 an ounce while the U.S. gold futures contract for August delivery edged down 0.2 percent to $1,585.30.
"The market is being a little pessimistic and cautious about the global economy, and investors are choosing the dollar as the top safety haven," said Li Ning, an analyst at Shanghai CIFCO Futures.