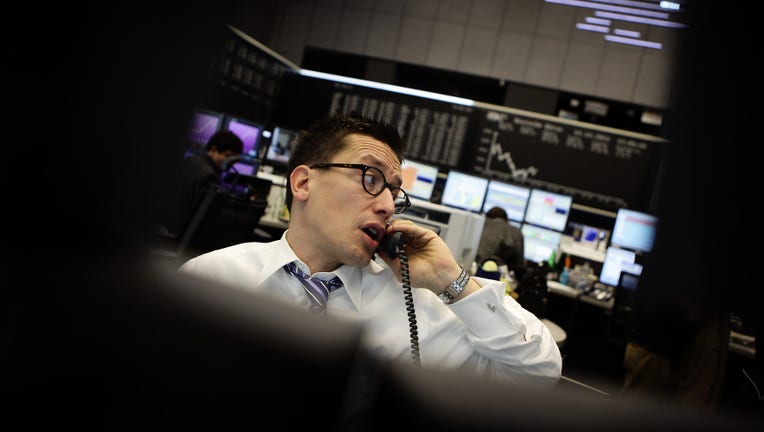 European shares rose on Tuesday, with a number of benchmark indexes hitting multi-year highs, propelled by signs that a deal could soon be reached in Washington to avert a damaging debt default.
Going against the trend, UK luxury goods maker Burberry Group sank 5 percent - a wipeout of 340 million pounds ($556 million) in market capitalisation - following the departure of long-standing boss Angela Ahrendts to Apple .
At 1000 GMT, the FTSEurofirst 300 index of top European shares was up 0.7 percent at 1,261.65 points.
The euro zone's blue-chip Euro STOXX 50 index added 0.6 percent to 2,996.43 points, hitting a fresh 2-1/2 year high, while France's CAC 40 rose 0.7 percent to a 5-year high and Germany's DAX was up 0.8 percent, at a record high.
"Every time we see a pull-back, a powerful wave of buyers comes back. Investors who have had pockets of cash, waiting for the rally, are now forced to buy," Aurel BGC chartist Gerard Sagnier said.
Positive signals from talks on Monday between Democrat and Republican Senate leaders fuelled hopes of an imminent deal to reopen shuttered U.S. federal agencies and prevent a default on federal debt, sending world stocks higher.
The plan under discussion would end a partial government shutdown and raise the debt ceiling by enough to cover the nation's borrowing needs at least until mid-February 2014.
Also brightening the mood, data showed on Tuesday that German analyst and investor sentiment improved unexpectedly in October on signs that the euro zone economy is over the worst of its downturn.
The better mood was also visible in the derivatives market, with the Euro STOXX 50 put/call ratio falling back to 1.2, down from a 4-year high of 3.9 hit two weeks ago.
The ratio, which is one of Europe's widely-used gauges of investor sentiment, measures the trading volume of put options versus call options on the Euro STOXX 50. A ratio below 1 signals bullishness, while a ratio above 1.5 usually signals that investors are turning cautious, buying 'puts' as a hedge for their equity portfolios in case of a correction.
"The consensus is bullish, everyone believes that a deal will be reached (in Washington), so it could already be priced in," said Guillaume Dumans, co-head of research firm 2Bremans.
"Deal or no deal, the size of the U.S. debt remains abyssal, and given the excess of optimism on the market right now, we could get a pull-back."
Mining shares featured among the top gainers on Tuesday, after Rio Tinto boosted its forecast copper output for 2013. Rio was up 3.7 percent, and BHP Billiton up 1.6 percent.
Investors will keep a close eye on U.S. corporate results on Tuesday, with several major U.S. companies including Citigroup , Intel, Johnson & Johnson and Yahoo scheduled to report earnings.