European Shares Flat as Corporate News Balances Data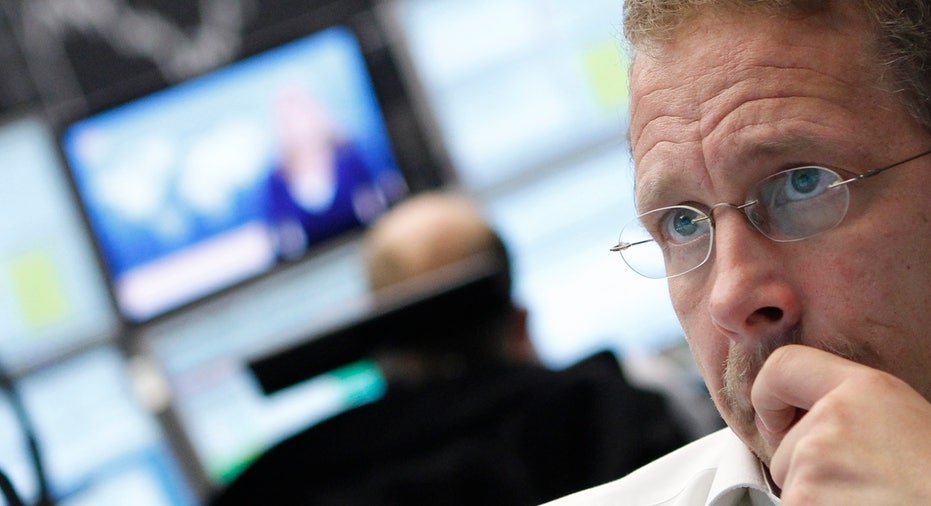 European shares consolidated near 4-1/2 year highs on Tuesday as a rally in miner Antofagasta was counter-balanced by steep falls in the real estate sector and disappointing UK macro data.
Shares in Antofagasta rose 4.7 percent after it unveiled plans to more than double its dividend payout for last year, much more than expected, on the back of higher profits.
It was the top riser on the pan-European FTSEurofirst 300 index, which was down 0.1 percent at 1,194.39 points at 1020 GMT, after a volatile morning of flitting either side of the no-change line. The index was hovering just below a high of 1,197.73 hit on Friday and previously last seen in 2008.
Charts showed that each market dip on Monday and Tuesday was rapidly bought into, in a sign of underlying appetite for equities, thanks to improving global economic data and continued central bank support.
"Equity markets have become a little bit more popular," said Eduard van Nes, a trader at IG Markets, adding he expected some profit-taking this week before the uptrend resumes.
"I'm convinced that one day this week we're going to have a dip of a couple of (percentage points) in order to recuperate (because) the market has been going up too fast."
Robert Parkes, a strategist at HSBC, was also positive on European shares on a three- to six-month view, highlighting a European Central Bank pledge to stop the debt crisis from spreading and an improvement in earnings momentum.
"The macro data is still supportive and the market appears to be taking the view that the euro zone's situation will be contained," Parkes said.
"Yes, earnings growth is still negative but the pace of the downgrade cycle has slowed and ... that tells you that we've got through what could have been a negative earnings season relatively unscathed."
With three-quarters of the European results season now over, around 60 percent of STOXX Europe 600 companies that have reported so far have met or beaten analyst expectations, resulting in a 0.9 percent cut to 2013 estimates in the last 30 days, Thomson Reuters StarMine data showed.
Yet the pace of downgrades, as measured by a three-month average of upwards earnings revisions minus downgrades, has continued to slow during the reporting season, according to Datastream.
BRITSH GLOOM
Capping market gains on Tuesday was much worse-than-expected British manufacturing output data, which reinforced fears that the economy made a weak start to the year.
Staying in Britain, Landlord British Land led a selloff in the property sector after announcing a share issue.
Shares in the firm shed 3.5 percent, with brokers citing dilution to the stock from the issue of nearly 90 million shares, designed to fund new investments.
Ishaq Siddiqi, a market strategist at ETX Capital, said his clients were starting to take profit on top-performing indexes such as Britain's FTSE 100 and Germany's Dax, both close to 5-year highs, as a political stalemate in Italy cast a shadow on Europe's crisis-fighting efforts.
"The main focus is on the Dax and the FTSE because they're so elevated and I think we're going to see selling pressure on those indices," Siddiqi said, adding that many of ETX's clients were "short" the Dax.
"I'd look for the FTSE to go down to 6,450 and the Dax to 7,900."
The FTSE was flat at 6,502.84 points while the Dax was 0.2 percent lower at 7,969.02 points.
Traders said investors could start booking some of their profits later this week as Italian politicians start what are expected to be difficult talks to form a government after an inconclusive general election late last month.