European Shares Edge Up; All Eyes on the ECB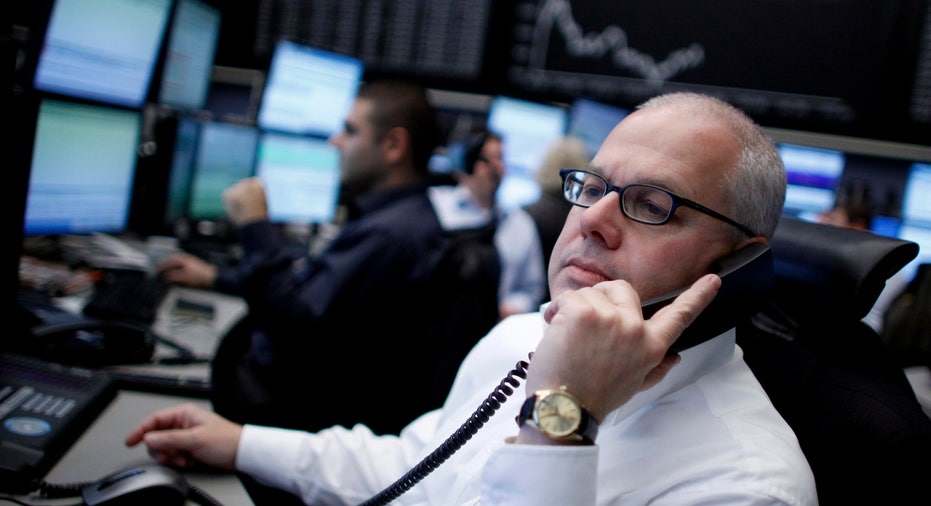 European shares and the euro rose on Thursday after a successful Spanish debt sale and as investors began to position for the outcome of keenly-watched European Central Bank meeting.
After the U.S. Federal Reserve stopped short of signalling fresh stimulus for the economy at a meeting on Wednesday, attention was focused on the ECB, with some investors expecting action by the central bank to tackle the region's debt crisis.
Reuters reported on Monday that the ECB was considering re-activating its Securities Markets Programme (SMP) to buy Spanish bonds in tandem with the euro zone's rescue funds, but that action could be at least five weeks away.
Other steps the ECB could take include cutting interest rates to 0.5 percent from 0.75 percent, reducing the deposit rate it pays to banks to get them to lend more or making it easier to access its funds by changing collateral rules.
"My gut feeling is the deposit rate could be lowered to negative territory and the SMP restarted alongside more verbal assurance of strong actions," said Manish Singh, head of investment services at Crossbridge Capital.
However, some in the markets do not think the ECB's policy makers will even go that far.
"We expect that the Governing Council will leave rates unchanged and focus on language, backing President Draghi's words that the ECB will do everything possible within its mandate to preserve the euro, and opening the door to cut rates in September," analysts at Citigroup said in a note to clients.
RAISED HOPES
Highlighting the pressures on the ECB to come up with a decisive plan, Spain had to pay higher yields than a month earlier on its 10-year bonds at an auction on Thursday, although it easily sold 3.1 billion euros of debt.
Spanish 10-year paper sold at an average yield of 6.647 percent - a rate analysts say is still close to unsustainable, but nearly a full percentage point cheaper than the 7.639 yield hit on July 24, before ECB President Mario Draghi announced last week he would do whatever it takes to save the euro.
"We still see risks for the Spanish debt near term as risks of disappointment after today's ECB meeting remain high," said market economist Annalisa Piazza of Newedge Strategy.
The premium investors demand to hold Spanish over safer German government bonds <ES10YT=TWEB DE10YT=TWEB> eased after the auction as the government was able to sell a bit more paper than expected, but was still very high at 532 basis points.
Ten-year Spanish bond yields eased 5 basis points at 6.69 percent while equivalent Italian yields dropped 10 bps to 5.83 percent.
Since Draghi surprised markets last week with a promise to save the euro, European shares have rallied by up to 5 percent, the euro has risen about a cent against the dollar, and yields on Italian and Spanish debt had fallen sharply, increasing the risk of disappointment from today's outcome.
"If they (the ECB) simply say we are going to buy bonds then initially the market will probably react positively," said Elwin de Groot, senior market economist at Rabobank.
"I am inclined to say that if it stays with only promises we could still see a negative market reaction, albeit perhaps more limited," de Groot added.
Ahead of the meeting the single currency was trading about 0.5 percent higher against the dollar at $1.2285, but remained below Wednesday's high of $1.2337.
The FTSEurofirst 300 index of top European stocks added about 0.6 percent to 1074.47 points for a second day of gains after a sharp selloff on Monday when investors feared the optimism about ECB action had been over done.
The MSCI world equity index was little changed at 315.16 after U.S. and Asian stocks fell in the wake of the Fed's decision not to announce any new monetary stimulus at the end of its two-day policy meeting.
The Fed did leave open the door to action if economic conditions worsened but policymakers are not scheduled to meet again until mid-September.
Brent crude oil rose above $106 a barrel on the hopes of ECB action as any policy easing would quickly push up the prices of all commodities. Brent crude rose 60 cents to $106.56 per barrel, while U.S crude inched up 10 cents to $89.01.
"Everybody is holding their breath ahead of the ECB," said Eugen Weinberg, global head of commodities research at Commerzbank in Frankfurt.