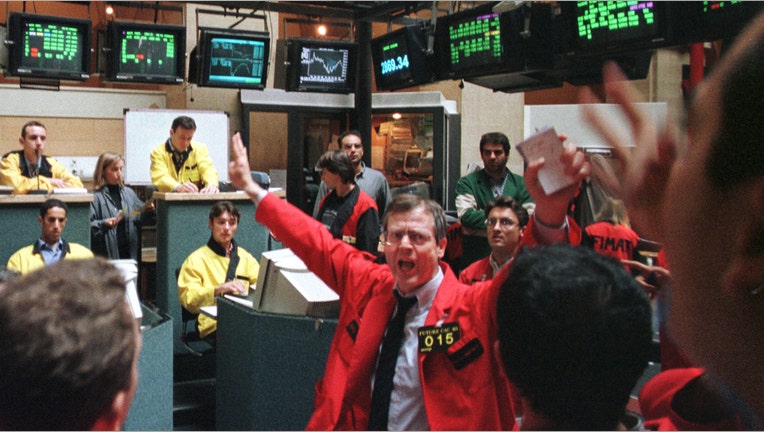 European equities fell on Thursday, with companies such as Germany's Deutsche Bank and Denmark's Novo Nordisk leading the broader market lower after their results failed to cheer investors.
The pan-European STOXX 600 index fell 0.2 percent by 0918 GMT after gaining 0.9 percent in the previous session.
The European auto index, down 1.2 percent, was the biggest sector decliner as Mercedes maker Daimler fell 4 percent after its fourth-quarter results missed expectations, hampered by slowing U.S. and China auto market growth as well as persistently weak truck demand.
Among the top fallers, Deutsche Bank fell 5.4 percent after posting a net loss of 1.9 billion euros ($2.05 billion) in the fourth quarter as legal costs for past misdeeds outstripped gains from a rebound in bond trading.
"The bank is still undergoing a significant restructuring process and ... the numbers don't really shed any further light on whether the bank will need to raise extra capital, in order to meet future international bank liquidity rules," said Michael Hewson, chief market analyst at CMC Markets.
Drugmaker Novo Nordisk dropped 6 percent after the world's top maker of diabetes drugs said fourth-quarter operating profit came in below forecasts, while Kesko fell 5.9 percent after reporting net sales of 2.77 billion euros, against a Reuters poll of 2.95 billion.
However, the overall earnings picture stayed positive. Thomson Reuters data shows one-fifth of the firms in the STOXX 600 have announced fourth-quarter results so far, of which 57 percent have beaten forecasts and 4 percent have met. Their earnings in the quarter are seen up around 10 percent from the same period of 2015.
Aberdeen Asset Management also faced selling pressure, with its shares falling 4.4 percent after the company said that total assets dropped 3 percent to 302.7 billion pounds ($383.22 billion) in the first quarter as fresh outflows after the U.S. election overshadowed market gains.
Bucking the downward trend was Finnish tyre maker Nokian , which rose 5 percent after reporting a rise in fourth quarter operating profit.
Reckitt Benckiser was up 3 percent after announcing that it was in advanced talks to buy baby formula maker Mead Johnson Nutrition in a $16.7 billion deal.
"The market's initial reaction to the deal is positive, and we can see why. RB's track record of reinvigorating brands is a strong one, and they already have strong sales links into pharmacies and supermarkets globally," said Steve Clayton, a fund manager at Hargreaves Lansdown.
European shares got little direction from overseas markets. Asian equities touched four-month highs after the Fed stuck to its mildly upbeat economic view but gave no hint of accelerating rate hikes.
(Editing by Richard Lough)