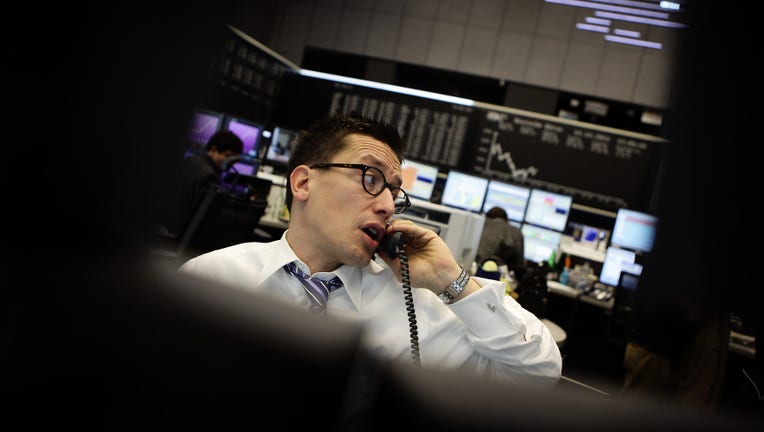 Signs the U.S. Federal Reserve might trim its stimulus programme as soon as next month sparked a broad selloff in world share markets on Wednesday, as Britain's central bank prepared to clarify its stance on future policy.
"We're going to get tapering, its really a question of when and not if and that's why we've seen a decline in (equity) markets," said Michael Hewson, market analyst at CMC Markets.
Dovish Fed policymaker Charles Evans said on Tuesday the central bank will probably scale back bond buying later this year and, depending on data, could do so next month.
The comments sparked a sell off on Wall Street which spread into Asia, where MSCI's main Asian ex-Japan index hit its lowest levels since mid-July and caused major European equity markets to open lower..
MSCI world equity index was down 0.5 percent on course for its worst day in five weeks.
Fed policymakers, who last week voted to continue the central bank's $85 billion-a-month bond-buying program, next gather to discuss policy on Sept 17 and 18.
In Tokyo, the approach of big capital inflows from interest payments on the country's massive U.S. Treasury holdings combined with the growing risk aversion to lift the yen, sending the dollar to a six-week low near 97 yen.
The stronger yen added to the negative tone in Tokyo share markets to send the Nikkei index tumbling 4 percent for its biggest one-day percentage loss since mid-June.
Against a basket of major currencies, the dollar was steadier, holding near one week low though it gained against some emerging market currencies.
Sterling traders were holding fire ahead of the Bank of England inflation report, where Governor Mark Carney is expected to announce a new policy linking future interest rate moves to specific economic targets.
Commodities were mostly subdued, with copper slipping 0.3 percent to $6,987 a tonne, giving back most of the gains made on Tuesday.
Brent crude slipped below $108 per barrel, dropping for a fourth session and logging its longest losing streak since April, as supply worries eased and caution ahead of data from top oil consumers China on factory output exports and retail sales due later in the week.